England
England is a diverse country. From the buzz of its capital, London, with the royal grandeur and pageantry of Buckingham Palace to the rolling hills and chocolate box cottages of The Cotswolds, to the charm of Cornwall and Devon's fishing villages.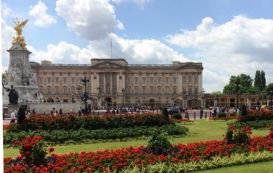 English Tours
England is famed for its castles and palaces, so what better way to explore over 1,000 years of history with a tour of its royal buildings? Click here for our recommendations. The beautiful Queen's House in Greenwich, London, famous as the first Classical style building in England, is well worth a visit. For fans of the TV series The Crown, our Royal Britain Tour brings the history of Britain's monarchy to life.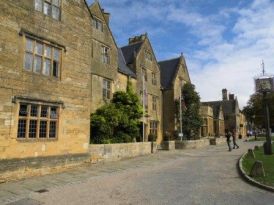 The honey coloured stone of The Cotswolds
The Cotswolds in southern England are famous for their lush rolling hills, chocolate box villages and honey coloured stone. However, this Area of Outstanding Beauty is not just for nature lovers, as there are many other reasons to visit. Find out more about why to visit the beautiful Cotswolds.
Cornwall is a historic county of England with its own language and identity, which reaches out into the Atlantic Ocean at the far south western tip of the country. It is a romantic land of myth and legend, with its ancient castles and seafaring roots, its turbulent past and its unique culture. Cornwall has inspired writers and artists for centuries and is famed for its stunningly beautiful coastline.
St Ives in Cornwall
Highclere Castle in Berkshire is recognisable to many from TV's Downton Abbey, the star of many a UK Location Tour, but the magnificent castle and gardens have a fascinating history in their own right.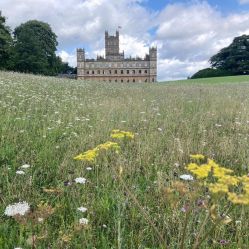 Highclere Castle
Sometimes it's time to get off the well beaten track and slow things down a little, to experience the beauty found in nature, with its wide open landscapes and abundant wildlife. Relax and enjoy the tranquil beauty of the East of England and the Broads National Park.
Gloucester is a historic city on the River Severn in the south west of England which was once a busy port, although the trade ships have long gone, to be replaced by leisure craft these days. It has a splendid cathedral, which featured in two of the Harry Potter films, numerous medieval buildings and the award-winning National Waterways Museum, which tells the story of Britain's canals and rivers.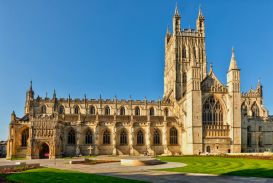 Gloucester Cathedral
National Waterways Museum, Gloucester
The ancient kingdom of Sussex in south east England is today split into two counties – East and West Sussex – and boasts an array of fascinating towns, historic landmarks and popular destinations, many with royal connections and all within a stone's throw of London. Find out more about the sights of sunny Sussex.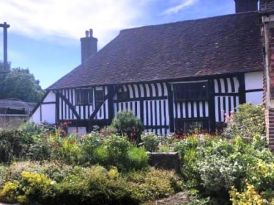 Battle is a pretty little town in Sussex
A visit to a tradtional pub is one of the top things that many visitors to England look forward to. From busy city centre hostelries to quiet country inns, there are so many wonderful pubs in every part of the country. These days, as well as the traditional pint many serve delicious meals, and inns provide accommodation too. Janet Redler Travel & Tourism is well-placed to advise you on the best pubs to visit, wherever you are in the UK!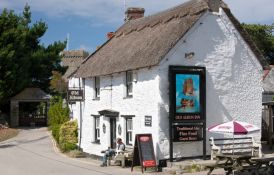 A traditional English pub © VisitBritain / David Clapp
England's Great West Way is a new 125-mile touring route between London and Bristol, roaming through idyllic countryside, quaint villages and ancient towns, and Janet Redler Travel is proud to be a Great West Way Official Tour Operator.
The human story of Britain stretches back thousands of years and there are dozens of ancient sites to explore. The ring of monolithic stones, Stonehenge, is one of England's most famous and mysterious landmarks and is a must-see for many, attracting millions of visitors each year.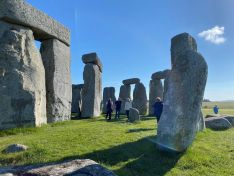 Stonehenge
Discover the secrets of Stonehenge in the following British history podcast, From History to Mystery - A Solstice Stonehenge Walk, from storiesofbritain.com.
Podcast courtesy of storiesofbritain.com, featuring Marc Zakian and Richard Madden 
Find out more about Britain's ancient roots, and uncover the history of England by exploring the archives, collections and manuscripts of the country, on one of our tailor-made tours.
The Peak District in Derbyshire, pictured below, is within easy reach of many of the major towns and cities of northern England and offers miles of unspoit countryside - perfect for walking, climbing, cycling and exploring.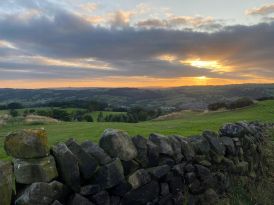 The Black & White Village Trail is a gem of a tourist route exploring the unspoilt villages of Herefordshire and their charming medieval timber framed buildings, so evocative of the rural English past.
Many cities retain their medieval splendour, none more so than Oxford, home to Britain's first university. Oxford, pictured below, is a beautiful city of stunning architecture, history and culture. You'll find ancient and modern colleges, fascinating museums and galleries, and plenty of parks, gardens and green spaces in which to relax.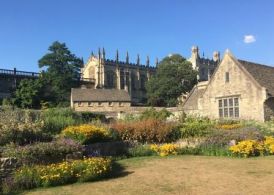 Stratford-upon-Avon, birthplace of Shakespeare and home to the Royal Shakespeare Company, is also one of Britain's most important medieval towns.  Anne Hathaway's Cottage, pictured below, near Stratford-upon-Avon in England, was the childhood home of William Shakespeare's wife. Find out more about the life and times of William Shakespeare on one of our tailor made Shakespeare Tours.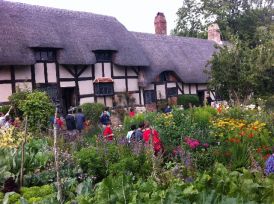 Bristol may not be one of the first choices for most travellers to Europe from the US, but it really should be. Bristol has played an important role in the history and development of America, with real meaning for people of different heritages.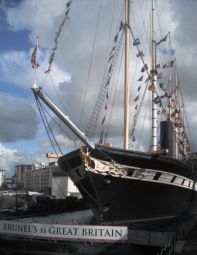 We believe Liverpool has to be on every traveller's list of places to visit when in England. Whether you are on your first trip or your fifteenth, a day or two in Liverpool should be on the agenda. Liverpool has so much to offer that, as the Beatles told us in the 1960s, you need "Eight days a week" to see it all!
The Royal Liver Building on Liverpool Waterfront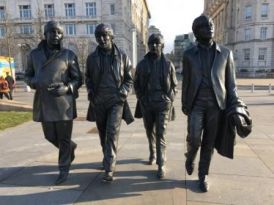 The Beatles, Liverpool
The county of Dorset is one of the hidden gems of southern England, sometimes overshadowed by its more high-profile neighbours, Devon and Cornwall. Perhaps best known as the South Wessex of Thomas Hardy's novels, it is also famous for its spectacular Jurassic Coast.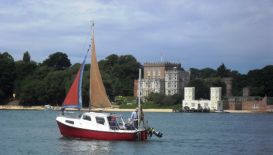 If you would like to discover something different in England, we have put together our suggestions for some less obvious things to do on your tour! From Roman remains to historic battlefields, and from award-winning vineyards to Yorkshire's scenic dales, however well you know England, there is always something new to discover.
History and Heritage Tours
Britain is well known for its wealth of Roman remains and artefacts, which date back to the beginning of the first millennium AD, when Roman legions crossed the English Channel to occupy the country. From the well-preserved Roman baths of Aquae Sulis (now the city of Bath) to Hadrian's Wall near the Scottish border, a tailor-made tour of Roman Britain with Janet Redler Travel & Tourism will take in the most significant Roman sites and treasures.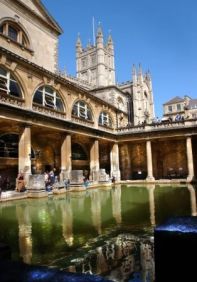 Roman Baths and Bath Abbey © VisitEngland/Bath Tourism Plus
Why not step back in time and explore King Arthur's Britain? King Arthur is one of Britain's greatest legendary figures, with his origins lost in the mists of time. The mythical king, who many think could have been a real person, is associated with numerous landmarks across England and other parts of Britain. Enjoy a tailor-made tour with Janet Redler Travel & Tourism discovering the sites and locations linked to Arthurian legend.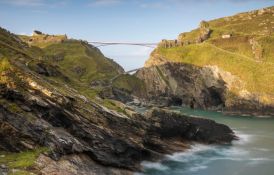 Tintagel Castle © Tintagel Castle / English Heritage
Or follow in the footsteps of one of Britain's more recent - and one of our greatest - wartime leaders, Sir Winston Churchill, on one of our tailor-made Churchill Tours. Visit the most important sites associated with the famous British Prime Minister, as well as the places which played a key role in World War Two.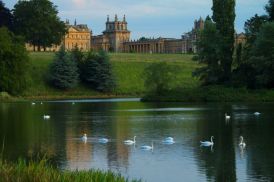 Blenheim Palace, birthplace of Sir Winston Churchill © Blenheim Palace 2021
In cities such as York and Bath, elegant Georgian architecture is preserved, serving as a reminder of past glories. The Royal Crescent in Bath for example, which was built in the 18th Century, was the first 'Crescent' and is now part of a World Heritage Site. Take a dip in The Royal Baths, where people have been bathing since 70 AD in water that fell as rain in 10,000 BC.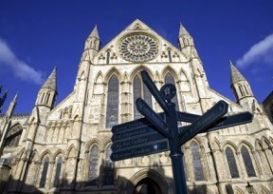 York Minster, one of the world's most magnificent cathedrals
England's spectacular Lake District, in Cumbria, has inspired some of the greatest poets and writers, such as William Wordsworth, John Ruskin and Beatrix Potter, as well as visitors from all over the world exploring the lakes and mountains over the centuries.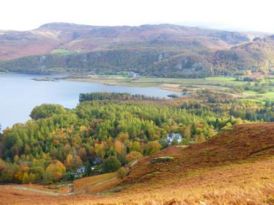 The rugged romanticism of England's Lake District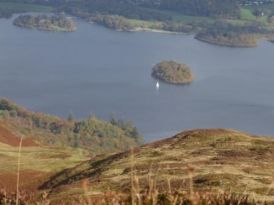 Winter Tours
Whatever time of year you choose to visit England, there is plenty to see and do. If you visit in winter, for example, why not take in one or more of the many magical Christmas markets? See the Christmas lights on Oxford Street in London, or enjoy the sights and sounds of the Winter Wonderland fair and Christmas markets in Hyde Park.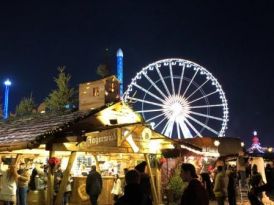 Winter Wonderland, Hyde Park, London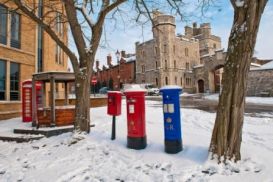 Windsor in Winter © Doug Harding
And even when we have a really wet day, we can still celebrate Great Britain - an amazing country!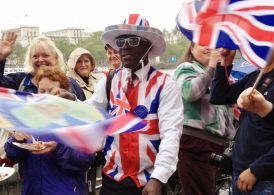 If you or your group would like to enjoy your own tailor-made English tour, please do contact Janet Redler Travel today.