Although best known from across the continent of Europe, Christmas Markets have really taken off in the UK in recent years and are now a mainstay of the country's seasonal festivities. Here are a selection that we would recommend…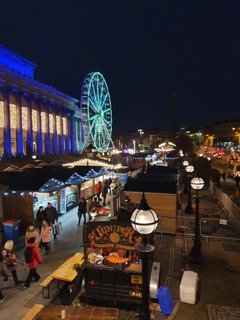 Liverpool Christmas Market
The largest authentic German market outside Germany and Austria takes place in the city of Birmingham each year, with hundreds of stalls selling gifts, jewellery, decorations and traditional toys, as well as lots of delicious German food and drink – from Bratwurst to Gluhwein!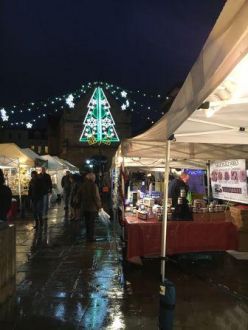 Scotland's biggest Christmas Market happens in Edinburgh from the middle of November until Christmas. This European flavoured market takes place in the famous Princes Street Gardens, in the romantic shadow of the famous castle.
Manchester's award-winning Christmas Market is one of the best in the UK with over 300 stalls winding their way through Manchester's prettiest streets and squares for five magical weeks in November and December.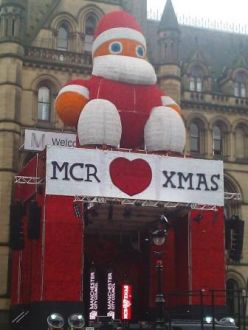 Over 80 beautifully decorated wooden stalls fill the streets of Cardiff in the run up to Christmas, bringing more than 200 talented artists and crafts people together with a variety of food and drink producers. What better place to enjoy the atmosphere of a Christmas Market on a crisp winter's evening in Wales?
The historic city of Bath in south west England is transformed into a winter wonderland for its Christmas Market, which fills the streets around the Roman Baths and Bath Abbey. The market at Bath focuses mainly on local British businesses and it is hard to imagine a more picturesque setting for Christmas shopping….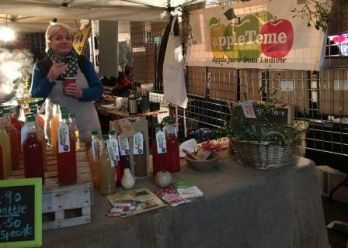 Belfast Christmas Market in Northern Ireland is rapidly growing in popularity and, as well as gifts and produce from across Europe, offers visitors a real Irish welcome. The market boasts diverse entertainment for shoppers as they browse the stalls and Father Christmas is on hand to greet children and adults alike.
Janet Redler, Chief Executive of Janet Redler Travel & Tourism, said: "We have embraced Christmas Markets in a big way in the UK over the last 20 years and they get better – and busier – each year. Many of our towns and cities now have their own unique version and welcome stallholders from all over Europe, as well as from the local area.
"If you are travelling to the UK in the run up to Christmas, we would recommend you visit at least one of the UK's Christmas Markets, as they are sure to help get you in the right spirit for the festive season!"
If you or your group would like to enjoy a winter vacation in the UK or Ireland, then please do contact our friendly team today and we can put together your ideal tailor-made itinerary.