Rain is what makes England so green and the English Lake District, in Cumbria, benefits more than most from England's wet and windy climate. But that's why a visit to this spectacular region is an essential part of any tour of the UK…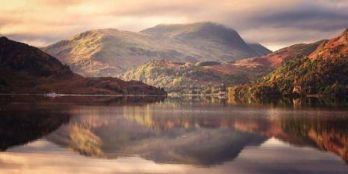 The Lake District in Autumn © Lake District Estates
The lakes and fells of England's Cumbria are easily reached if you are travelling in Scotland, Ireland or heading out from Manchester or Liverpool to sample some real English countryside. A day or two around Windermere will whet your appetite for this magical English landscape which has inspired some of the greatest poets and writers, such as William Wordsworth, John Ruskin and Beatrix Potter, as well as visitors from all over the world exploring the lakes and mountains over the centuries.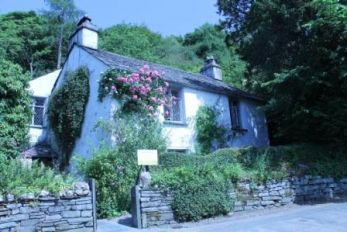 Dove Cottage © The Wordsworth Trust
Wordsworth's home, Dove Cottage, where he lived with his sister Dorothy for eight years from 1799, and where he wrote some of his greatest poetry, is a fascinating museum which, in 2016, celebrated 125 years of being open to the public. Located near Grasmere, in the heart of the Lake District, the traditional Lakeland cottage provides a wonderful insight into rural life at the turn of the 19th Century and the adjoining Wordsworth Museum contains the world's greatest collection of Wordsworth's letters, journals and poems. The lovingly restored Dove Cottage Garden was a place of refuge and inspiration for the poet and was, wrote Wordsworth, "the work of our own hands".
Janet Redler, Chief Executive of Janet Redler Travel & Tourism, says: "Dove Cottage, with its wild and romantic garden, is one of my favourite places in the Lake District, and a visit to the area isn't complete until you have sampled the delights of the nearby world-famous Grasmere Gingerbread Shop!"
Another attraction that should be included in any tour of the Lake District is Brantwood, home of the famous Victorian writer, art critic and philanthropist John Ruskin. The 250 acre Brantwood Estate is dramatically situated on the edge of Coniston Water towards the south of the Lake District and the house itself is now a museum dedicated to the life of Ruskin, filled with fine paintings, beautiful furniture and Ruskin's personal treasures.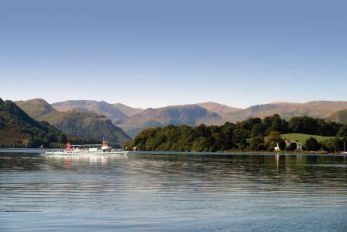 Ullswater in the Lake District © Lake District Estates
Although the Lake District is renowned for its wet weather, there are plenty of sunny days too ..."blue mountains with their crimson crests towered up against a clear blue heaven", so wrote Beatrix Potter looking out over Derwentwater in 1885.
2016 was a special year for Beatrix Potter. As well as being 150 years since her birth, we also celebrated Beatrix Potter's special contribution to that unique British institution, the National Trust. Founded more than 100 years ago, it has a key role in protecting, conserving and promoting so many of the spectacular castles, houses and landscapes that make England, Wales, Scotland and Ireland places you must visit!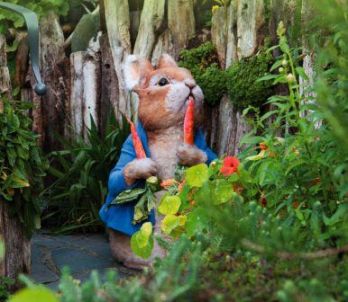 Peter Rabbit © The World of Beatrix Potter Attraction (www.hop-skip-jump.com)
And for fans of Beatrix Potter, inventor of those much loved characters Peter Rabbit, Squirrel Nutkin, Mrs Tiggy-Winkle and so many more, the Lake District, as her home, offers a special insight with visits to Hill Top, the charming farmhouse where she lived (still full of some of her favourite things), the Beatrix Potter Gallery with many of her original drawings and watercolours and The World of Beatrix Potter experience in Bowness- on-Windermere.
The Lake District © Lake District Estates
So if you would like to follow in the footsteps of Beatrix Potter and explore the landscape that inspired some of her greatest characters, or experience the breathtaking Lakeland locations that influenced some of the world's leading poets and writers, please contact Janet Redler Travel & Tourism and we will arrange a tailor made tour of the English Lake District for you.