Discover England's Great West Way
England's Great West Way is a popular touring route which follows 500 miles of navigable routes between London and Bristol, roaming through idyllic countryside, quaint villages and ancient towns, and Janet Redler Travel is proud to be a Great West Way Official Tour Operator.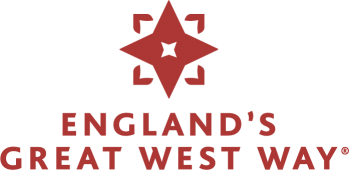 Follow the paths taken by generations of travellers and discover an essential strand of England. Based on one of the first Great Roads commissioned by the Kings of England, the Great West Way winds its way through lush green landscapes filled with the world-famous and the yet-to-be-discovered.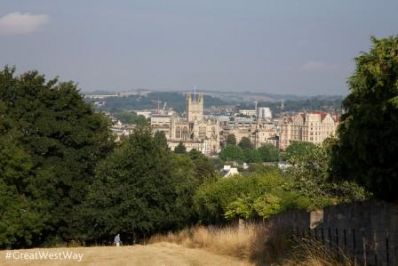 The city of Bath © www.GreatWestWay.co.uk
Touch Royal Windsor, Roman Bath and timeless Stonehenge, immerse yourself in English village life and Bristol's city energy. On the Great West Way, extraordinary history rubs shoulders with everyday life. Traditional pubs and inns with World Heritage Sites on their doorsteps, serving craft ales and local farm food. Churches which have watched over their parishes for centuries. Independent shops and galleries filled with contemporary designs and creations.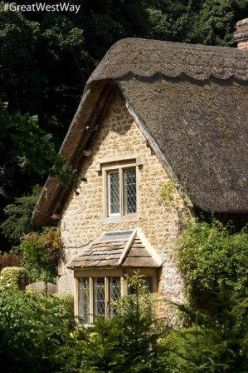 Sandy Lane in Wiltshire © www.GreatWestWay.co.uk
You don't have to travel far to explore further and delve deeper into England. The Great West Way links London with Bristol through 125 miles of twists and turns and new discoveries. Explore by road, by railway or by waterway. Slow right down, base yourself along the route, walk it or cycle it.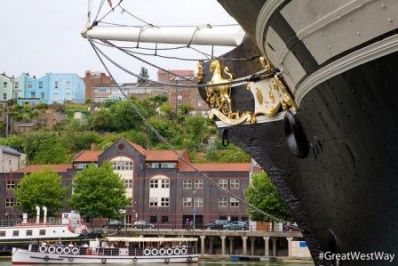 Bristol and the SS Great Britain © www.GreatWestWay.co.uk
At one end you have London, the ideal entry point with its world-renowned royal sights and rich cultural heritage. Then at the other, Bath and Bristol. Close neighbours geographically, but with distinct personalities. While Bath is loved for its classical Georgian architecture and romantic literary connections, Bristol is a riot of alternative art, music and dining experiences, famous for nurturing pioneering spirits Brunel and Banksy. In between lie relaxing riverside towns like Henley-on-Thames, characterful villages like Pewsey and plenty of lush, green landscapes.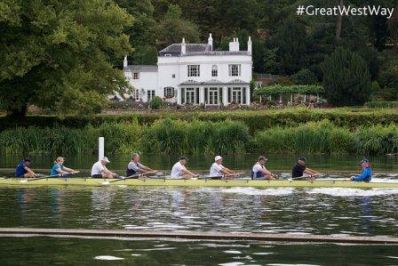 Henley-on-Thames © www.GreatWestWay.co.uk
These places are all intrinsically linked, and well worth visiting in their own right, but the Great West Way offers more than getting from A to B. It's for slow travellers just as interested in the journey, and the colourful characters encountered along the way. And the big adventures that lead to unexpected diversions. The long-awaited pilgrimage to Stonehenge, perhaps, that leads to the secret stones of Avebury and 4,000 years of history you never knew existed. It's about saying yes to new experiences and delighting in smaller, simple, special things - as well as the superlatives.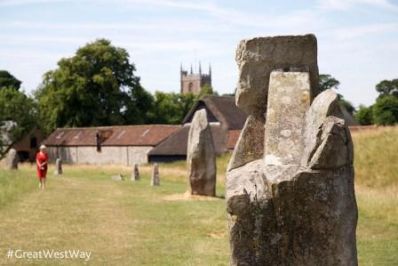 The stones of Avebury © www.GreatWestWay.co.uk
As well as group tours, the Great West Way is ideal for self-guided travel, whether solo or with friends and family. Thanks to the A4 Great West Road, the Great Western Railway, the River Thames, the Kennet and Avon Canal, and multiple foot and cycle paths, you can choose how you get around.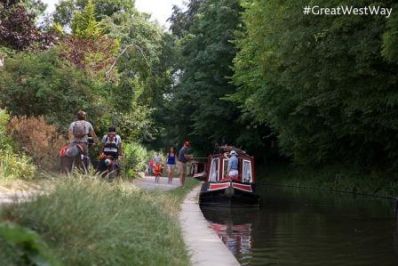 Avoncliff in Wiltshire © www.GreatWestWay.co.uk
You can mix and match your modes, too, depending on the length and breadth of your trip. Whatever combination of boat, bike, coach, car or train enables you to explore the attractions that most excite you, from the famous to the far-out.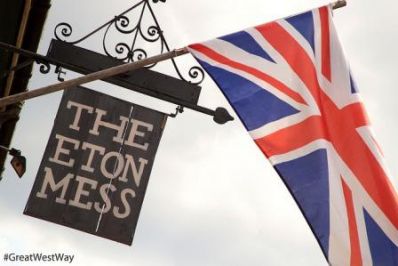 Eton – famous for its mess! © www.GreatWestWay.co.uk
Click here to discover more about England's Great West Way and if you or your group would like to enjoy a tailor-made tour of England's Great West Way, contact the friendly team at Janet Redler Travel, a Great West Way Official Tour Operator. 
Janet and Dawn, two of our team, enjoyed a tour along the Great West Way, visiting Bath, Bristol, Ascot, Reading and Newbury. Read their blog about the fabulous visit!