Practical Information
We have put together the following advice and guidance for visiting the UK and Ireland, which we hope our clients will find useful. Just click on the links below for more information.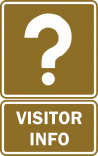 General Information - on this page you will find lots of useful advice for visiting the UK and the Republic of Ireland including time difference, public holidays, calling the US and Canada, weather and climate, weights and measures and electricity and plugs.
Embassies and Consulates - this page includes contact details for the US and Canadian Embassies, Consulates and High Commission in the UK and Ireland.
Money and Payment - here you will find information about money and payment in the UK and Ireland including currencies, credit and debit cards, banking services, travellers cheques, VAT / tax free shopping and tipping.
Health and Emergencies - guidance on making sure you are covered for medical treatment in the UK and Ireland, including how to access emergency treatment, as well as advice on pharmacies in the UK and Ireland.