Genealogy Tours
If it's "where you're from" that fascinates you, or your historic or cultural roots that you want to explore, we know where you need to be to get the most from your visit to the UK and Ireland.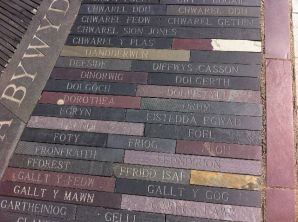 Enjoy a uniquely personalised vacation that will take you back to your roots. Visit your ancestral home, trace war heroes, build your family tree or just discover the story of your ancestors.
Our specially designed genealogy tours can help you "move through the generations" to discover exactly where you come from. We'll take care of every detail so you're sure to be happy with what you unearth!
Many of the UK and Ireland's archives and collections contain extensive genealogical records, such as the Linen Hall Library in Belfast. At Janet Redler Travel, we can advise you on the archives and collections which may be relevant to your search, depending on which part of the country your ancestors are from.
Contact us today to discuss the requirements for you or your group and will will put together a tailor made tour for you.