As tourist attractions in the UK and Ireland begin to open up again, we thought we would highlight a handful of our latest tour itineraries, to whet the appetite of our overseas visitors for when they are able to return. Now is the time to start planning!
Explore the magical county of Cornwall
This summer, the eyes of the world will be on Cornwall, when the luxury Carbis Bay Hotel and Estate in St Ives plays host to the G7 summit of world leaders.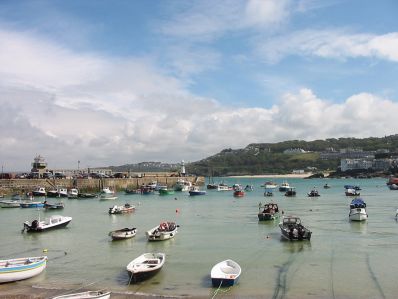 St Ives in Cornwall
Cornwall is a historic county with its own language and identity, which reaches out towards the Atlantic Ocean at the far south western tip of England. It is a romantic land of myth and legend, with its ancient castles, seafaring roots and unique culture.
People from all over the world travel to Cornwall to enjoy the magnificent coastal scenery, golden sands and watersports. However, Cornwall is also a magnet for history lovers, garden enthusiasts and foodie tours, as well as fans of the Poldark TV series.
Enjoy Britain's greatest gardens
There are hundreds of fabulous gardens to visit all over Britain, from small traditional cottage gardens to huge country estates with sweeping landscapes.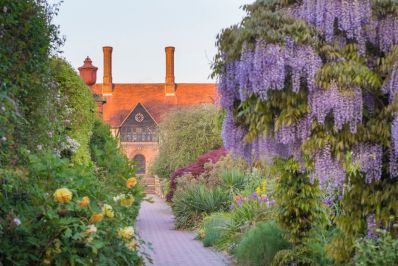 Wisteria in spring at RHS Garden Wisley © RHS / Joanna Kossak
The temperate British climate provides the perfect growing conditions for many flowers and plants, with warm summer days and a plentiful supply of rain throughout the year. While you may never be far from a rain shower in Britain, it is of course the rain which keeps the gardens looking so green and lush!
Here is just a small selection of our favourite British gardens for you or your group to enjoy on one of our tailor-made garden tours.
Savour the taste of Ireland
There are many wonderful activities and experiences in both the Republic of Ireland and Northern Ireland which can make your vacation extra special and, for food and drink lovers in particular, there is certainly a lot to enjoy. Here is a flavour of the foodie highlights we can recommend on one of our tailor-made food and drink tours of Ireland.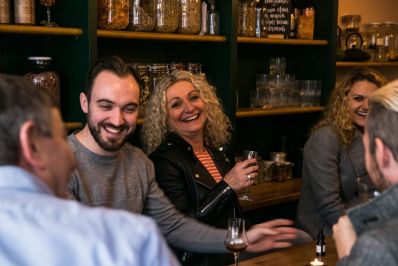 Photo courtesy of Galway Food Tours
Discover the greatest castles in Wales
With over 600 castles in Wales, there are more per square mile than any other country in Europe! From romantic ruins to aristocratic estates, and from imposing fortresses to beautiful country homes, the variety of Welsh castles is second to none. Here are our recommendations for the castles that should not be missed on a tour of Wales!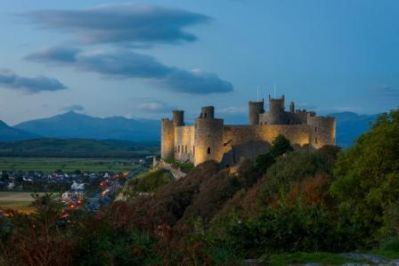 Spectacular Harlech Castle © Hawlfraint y Goron / © Crown copyright (2019) Cymru Wales 
Visit Greenwich – the home of time
For those interested in maritime history and the story of the modern day system of time, there is nowhere better to explore than Greenwich in London.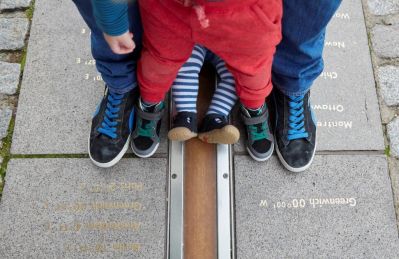 Standing on the Prime Meridian Line © National Maritime Museum
Everywhere on earth is measured in terms of its distance east or west from the Greenwich Meridian and visitors to Greenwich can stand on the Prime Meridian Line and discover the remarkable story of Greenwich Mean Time (GMT).
There is so much to see and do in Greenwich that it is easy to fill a couple of days, and if the weather is good, it can be a pleasure to sit and enjoy the views of London or take a leisurely stroll along the waterfront.
Of course, many of our existing tours continue to prove popular as our clients start planning their travels once again!
If you enjoyed watching the TV series The Crown, following the life of Queen Elizabeth II, we have put together the perfect tour for you to discover Royal Britain.
Britain is well known for its wealth of Roman remains and artefacts, and our tailor-made tours of Roman Britain take in the most significant sites and treasures.
A road trip is the ideal way to enjoy Scotland and we can put together the perfect itinerary for you or your group.
A tour of Ireland's mythical Ancient East takes in the country's vibrant capital Dublin, a wealth of historical sites and some of the prettiest countryside in the Emerald Isle.
Add in the finest accommodation and plenty of delicious food and drink to meet all your tastes and expectations, and we're sure we can create the perfect tailor-made tour for you or your group! Contact us today to start planning and dreaming…