We would like to wish our clients and friends all the very best for Christmas and a happy and healthy New Year.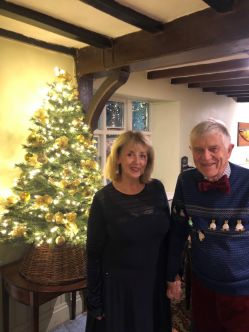 Janet Redler and Nick Bardsley
2021 was another year of uncertainty but, here at Janet Redler Travel & Tourism, we were delighted to spend the summer months running tours for a leading online UK tour operator, which thankfully proved to be very successful. Many people were clearly keen to get away on vacation, even if only in their home country! However, for most of the year, international travel was extremely limited and it wasn't until September that we were finally able to welcome back our overseas visitors. 
Despite the new variant of Covid-19 which emerged recently, and which has once more led to travel restrictions and precautions, we are hopeful that, by the spring, things will be much more positive again and measures will have been relaxed or lifted.
 As a family business, we are lucky to have had the flexibility and resilience to see us through the pandemic and, in 2022, we are looking forward to delivering many more of the tailor-made tours that we have built our reputation on. Ireland and the UK are as fabulous as ever and the welcome will be especially warm next year!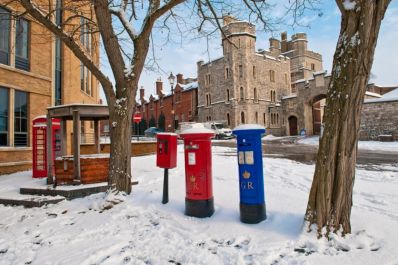 Royal Windsor in England is wonderful in winter © Doug Harding
Whether your clients are looking for the holiday of a lifetime, an unforgettable family vacation, a luxury tour of the UK and Ireland or a few nights in the finest hotels, we can help! Tours already planned for 2022 include Roman Britain, Quilting, Opera Tours and Garden Tours. Whatever your interests, we can work with you to create your ideal itinerary.
And if you're looking for experts on the ground in the UK and Ireland, with our unrivalled local knowledge we can deliver the destination management (DMC) services you need.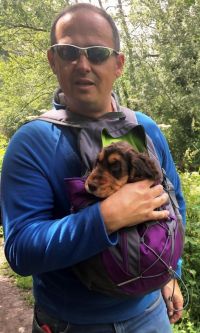 In 2019, we welcomed Neil (pictured right with Roman) and Dawn Redler (pictured below) to the team, Janet's son and daughter-in-law, and they are doing a great job helping to deliver the friendly service we're so proud of. We will soon be expanding our team further, as our business grows once again.
Our canine colleagues continue to entertain us. Perry, Janet and Nick's Cockapoo, and Roman, Neil and Dawn's Spaniel, were this year joined by Holly, Neil and Dawn's new German Shepherd. As the best of friends, they really do think they run the office, but they provide a very warm welcome for visitors!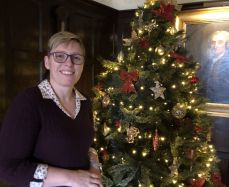 We would like to thank all those who have booked with us for 2022, as well as those who are hoping to — we very much appreciate your business. Of course, here at Janet Redler Travel & Tourism, we have never stopped planning those tailor-made tours for our travellers, vacations that are truly memorable... And we are 'Good to Go' just as soon as your clients are ready!
Our website contains lots of information about the tours we offer and the services we provide, but if you can't see what you're looking for, please do contact us – our friendly team is here to help. You can also keep up to date with our latest news on Facebook, Twitter, Instagram or LinkedIn.
Happy holidays and warmest wishes for 2022!
Janet, Nick and the team