After the stress and uncertainty of the pandemic and the repeated lockdowns, we were delighted to finally resume our tours of the United Kingdom this summer.
Cardiff Castle
We were pleased to be appointed by a major UK tour operator, which specialises in fully escorted holidays for mature single travellers, to deliver a number of tours in Wales and Scotland in 2021. The tours proved popular and successful, despite one or two initial challenges faced by the hospitality industry, as it opened up again after a prolonged period of closure.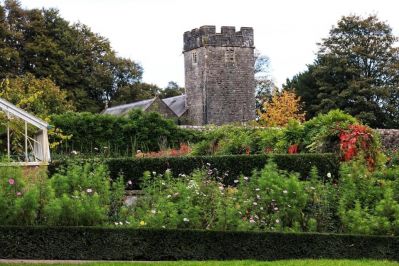 St Fagans National Museum of History, Cardiff
The tours of Wales provided an overview of Welsh history, culture and cuisine, with visits to a number ot the country's top attractions, including Powis Castle, St Fagans Museum and the National Botanic Garden of Wales. The tour groups experienced train rides, poems and pints, Welsh tapas and delicious afternoon teas, as they explored Cardiff, Conwy and Portmeirion, amongst many other places. The travellers especially enjoyed a visit to the remarkable Lovespoon Workshop in Pembrokeshire.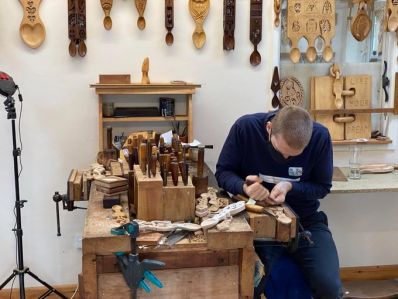 The Lovespoon Workshop, Pembrokeshire
Feedback for the Welsh tours identifed that the itineraries put together by Janet Redler Travel & Tourism were were well thought out and planned, and travellers particularly liked the format of three nights in each hotel, as they had a chance to settle into each destination before moving on.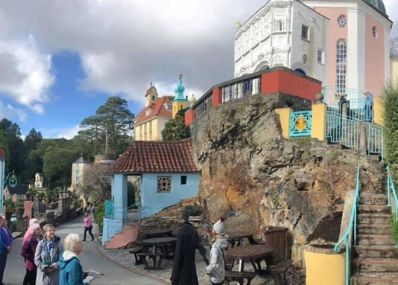 Magical Portmeiron in North Wales
Despite one or two hiccups with the first tour in July as the industry returned to normal, and at a time when many people in the UK had decided to take a 'staycation', adding to hotel pressures, the general feeling was that these were excellent tours, which people very much enjoyed.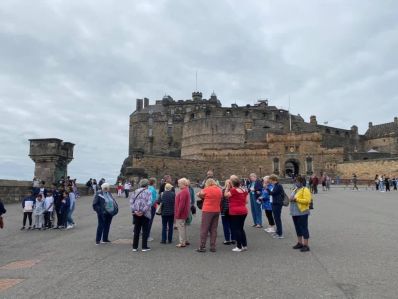 Our group visiting Edinburgh Castle
The Scotland tour we delivered was a huge success and popular throughout. Taking in many of Scotland's greatest sites, including Edinburgh Castle, Mount Stuart, Abbotsford – the home of Sir Walter Scott, the Robert Burns Birthplace Museum and Culzean Castle, the holiday gave people the chance to experience a flavour of Scotland's long and fascinating history.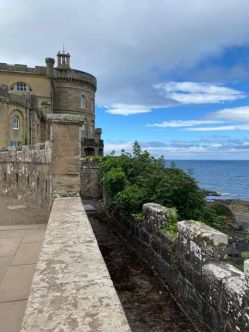 Culzean Castle, Ayrshire
And at last, towards the end of September, our US visitors began to return! This was such a huge landmark for our business and we were so glad finally to be able to deliver a handful of tours for families and couples in Wales and England for our North American travel partners.
Janet Redler, Chief Executive of Janet Redler Travel & Tourism, said: "While we have only seen a fraction of our normal business this year, we are delighted once again to be showing travellers around our wonderful country.
"We are optimistic for 2022 and beyond, as international travel restrictions continue to ease, and we aim to build upon the success of the this year's tours to deliver many more of the luxury and tailor-made vacations that we're best known for."
If you or your group would like to enjoy a customised tour of the United Kingdom and Ireland, please do contact our friendly team and we will put together the perfect itinerary for you!