Jan and Nick, the Partners at Janet Redler Travel & Tourism, enjoyed a weekend in North Wales in April in the wonderful spring sunshine. Here is Nick's blog about their visit.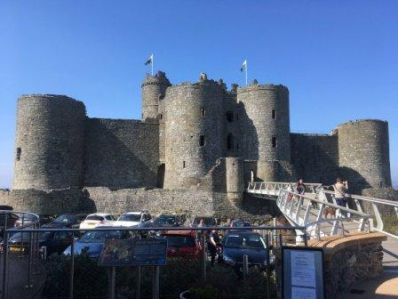 Harlech Castle
North Wales in April is full of surprises. It can be cold, wet and windy one day, then, like this weekend, the sun shines, there's not a cloud in the sky, the wind drops to a gentle breeze and you're taking off your jacket to enjoy the warmth of the sun!
So what better time to enjoy at least a part of what's on offer in the "top left hand-corner" of Wales - Harlech, Penrhyndeudraeth - the home of Jan's redoubtable "Mam" - and Porthmadog.
We began with a quick trip to Criccieth so that Jan and her Mam could check out their favourite ice cream at Cariad Gelato - now on sale in Porthmadog too!
And the famous local ospreys are now back nesting...
Then a great walk on Saturday evening around part of what is probably Jan's favourite place in all of Wales - Portmeirion. Watching the sun set over the village after the crowds have left for the day is something very special. And this was a "Prisoner" Convention weekend too reminding us of that weird but wonderful TV series filmed at Portmeirion in the mid 1960s.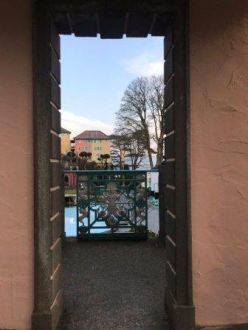 Portmeirion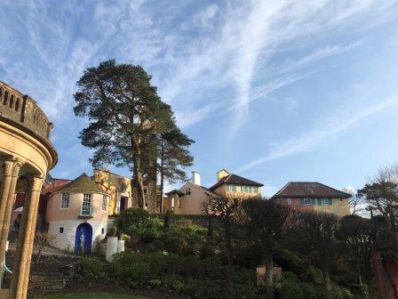 Supper was naturally a Fish and Chips takeout in Porthmadog, eaten on a bench at Harbour Station in the lingering daylight before we headed back to Jan's Mam's place.
Sunday started rather unpromisingly windy and cold, but the sun soon broke through and the wind dropped. It was a perfect early spring day!
The Ffestiniog and Welsh Highland Railways had a pretty special day on Sunday, so we set off early from our base in Penrhyn, walking along the Cob to Porthmadog Harbour Station. An early departure for Blaenau Ffestiniog, headed by one of the legendary "Double Fairlies", was the perfect start before we called by to renew our Society Membership and enjoy a quick coffee at the great Spooner's.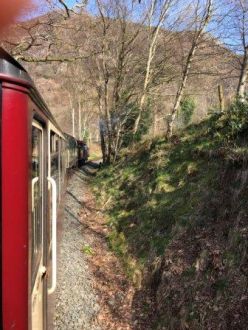 Ffestiniog and Welsh Highland Railways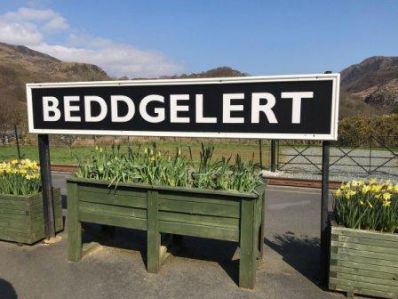 Beddgelert Station
We then took Jan's Mam to Harlech for her morning outing. We never tire of seeing Harlech Castle, one of Edward I's finest North Wales castles. CADW - the Welsh Government's historic environment service - has spent significantly in recent years to improve access but also now providing a great cafe - everything from a coffee and cake to a very substantial and delicious lunchtime stew!
There is so much to do in North Wales and when the sun shines, there's no better place to be!
If you or your group would like to enjoy a tailor-made tour of North Wales, walking, enjoying the heritage railways, spending time at the coast or visiting local historic landmarks, please do contact our friendly team today.