Harlech Castle
Harlech Castle is one of six World Heritage Sites in Wales and sits spectacularly on the mountain side, overlooking Tremadog Bay at the edge of Snowdonia National Park in North Wales. It is one of the most famous castles in Great Britain.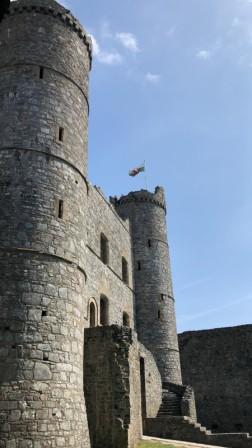 Harlech Castle © Neil Redler
Harlech Castle was built by King Edward I in the 13th Century to contain the local Welsh population as he sought to conquer the region.
However, in the early 15th Century the Welsh leader Owain Glyndwr captured the castle and held a Parliament here. Later on, a long siege during the Wars of the Roses inspired the famous Welsh song, 'Men of Harlech'.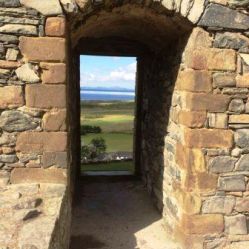 Well placed to keep watch over land and sea, the castle's battlements are on the edge of an almost vertical cliff face in one of the most breathtaking settings imaginable. Seen from across the bay, the fortress seems incredibly imposing and impenetrable.
A good deal of Harlech Castle stands today and it is still possible for visitors to appreciate the impact this stronghold must have had in its heyday. UNESCO considers Harlech to be one of the finest examples of late 13th century and early 14th century military architecture in Europe.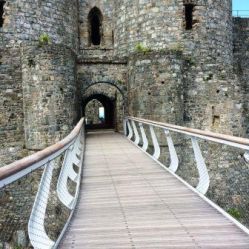 Harlech Castle stands in the picturesque small town and seaside resort of Harlech, which lies within the Snowdonia National Park.
If you or your group would like to include a visit to Harlech Castle in a tailor-made tour of Wales or the United Kingdom, please do contact our friendly team.