Cranborne Chase Area of Outstanding Natural Beauty, one of the UK's finest landscapes, has been formally designated an International Dark Sky Reserve by the International Dark-Sky Association based in Tucson, USA.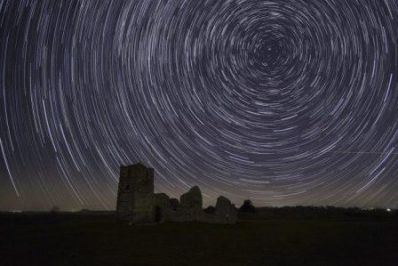 Star trail over Knowlton Church, Dorset (Photo: Paul Howell, Pictor Images)
Cranborne Chase becomes the 14th reserve across the globe, and joins an exclusive club of protected areas to gain international recognition for its dark skies. Cranborne Chase is the first Area of Outstanding Natural Beauty (AONB) in the UK to be designated in its entirety as an International Dark Sky Reserve.
An International Dark Sky Reserve is defined as public or private land possessing an exceptional or distinguished quality of starry nights and nocturnal environment, which is specifically protected for its scientific, natural, educational or cultural heritage and/or public enjoyment.
Such reserves are therefore among some of the most beautiful, remote or rural locations in the world, drawing people not only for stargazing and outdoor adventure, but for the pleasures and rewards to be found in unspoilt natural landscapes.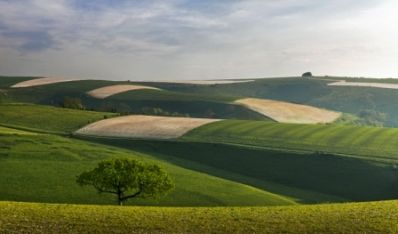 Cranborne Chase © VisitBritain / Charlie Waite
Cranborne Chase AONB is 380 square miles and is the sixth largest AONB within England, Wales and Northern Ireland. It straddles parts of Wiltshire, Dorset, Hampshire and Somerset in south west England – close to some of the most populous parts of the UK, but remote enough to enjoy exceptional night skies.
Linda Nunn, Director of Cranborne Chase AONB, said: "We think of our beautiful landscapes as being on the ground, but 50% of our landscape is above our heads, in the sky. The quality of our night sky is so important, and this isn't just for the benefit of astronomers. There are huge benefits for nocturnal wildlife, our own human health and wellbeing, for education, tourism and for energy saving. We're thrilled to be playing our part.
"Some people are lucky enough to recognize 'The Plough', but for others, seeing stars and their constellations is often impossible because of light pollution. Here in Cranborne Chase we can see the Milky Way and the Andromeda Galaxy, if the clouds allow!"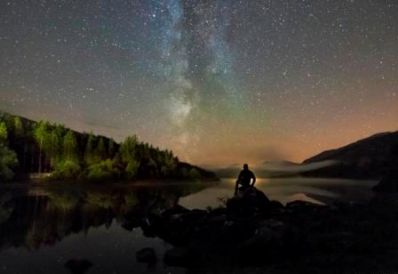 Snowdonia International Dark Sky Reserve © VisitBritain / Kris Williams
Cranborne Chase AONB joins a prestigious group of 13 other areas around the world that are certified IDA International Dark Sky Reserves, with two others in England (Exmoor National Park and Moore's Reserve in the South Downs), two in Wales (Snowdonia National Park and the Brecon Beacons) and one in Ireland (Kerry).
The Reserve designation can only be given by the IDA to those areas that enjoy exceptional starry skies and have pledged to protect and improve them for future generations. 
 
Janet Redler, Chief Executive of Janet Redler Travel & Tourism, said: "For many of us, the light in our towns and cities prevents us from enjoying the night sky. These fabulous Dark Sky Reserves are recognised internationally for the darkness of their skies, and it is rewarding to know that the UK now boasts five such reserves – more than any other country in the world.
"But it is not just stargazers who can enjoy these places. Dark Sky Reserves are by definition beautiful, often remote, areas of unspoilt countryside, which give visitors the chance to explore the timeless landscapes of the country they are visiting. And besides, who could fail to be enchanted by the wonders of the night sky on a crisp clear winter's evening, or at the end of a pleasurable day's touring?"
If you or your group would like to enjoy a tailor-made tour of the UK or Ireland, taking in the spectacular rural beauty of a Dark Sky Reserve or two, please do contact our friendly team today. The long winter evenings are often the best time in the UK to appreciate the night skies, and we also offer customised winter tours.