The Yorkshire Dales has been named Europe's top National Park in a new category of this year's TripAdvisor Travellers' Choice Best of the Best Awards.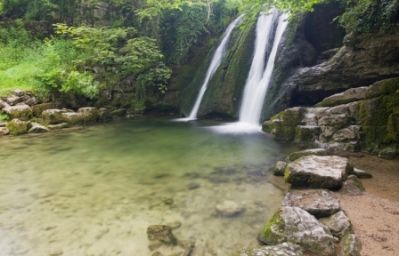 Waterfall in the Yorkshire Dales National Park © VisitBritain / Lee Beel
Known for its wild beauty and expansive moorland, the Yorkshire Dales National Park is 860 square miles of rugged hillside and mountain landscape in the north of England.
In addition to first place in Europe, the Yorkshire Dales National Park – which celebrates its 70th anniversary in 2021 – features in 11th position on TripAdvisor's list of the world's top 25 National Parks, one of only four in Europe to feature on the global list.
As well as miles of rolling countryside, criss-crossed with traditional 'dry stone walls' and dotted with sheep – perfect for walking tours and adventure tours – the Yorkshire Dales boasts pretty towns such as Ripon and Skipton and historic landmarks such as Fountains Abbey which, along with neighbouring Studley Royal Water Garden, is a UNESCO World Heritage Site. The National Park is also a newly designated International Dark Sky Reserve, recognising the quality of its night skies and nocturnal environment.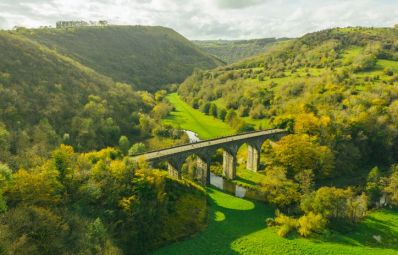 Peak District National Park © VisitBritain / Jon Attenborough
Another of England's outdoor gems, the Peak District National Park, ranked fourth in the top ten European listing and 24th place globally. The New Forest National Park, on England's south coast, was in fifth place on the European list.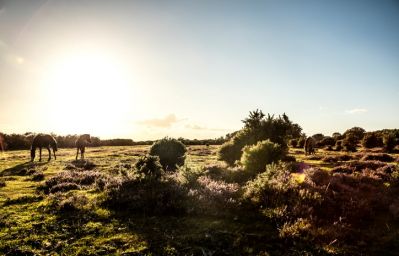 The New Forest © VisitBritain / Andrew Pickett
A number of other British destinations, including London, Edinburgh and St Ives in Cornwall, feature in the updated categories for 2021, which spotlight the best locations to visit based on traveller ratings and reviews.
 
Two British cities are among the top 25 most popular world destinations, with London taking second spot and Edinburgh in 23rd. London's royal and historical sites, as well as its Michelin-starred restaurants, captivating landmarks and Royal Parks helped to propel it towards the top of travellers' wish lists. Edinburgh, the capital of Scotland, was recognised for its rich heritage, alongside its eclectic mix of museums and galleries in both the New Town and Old Town.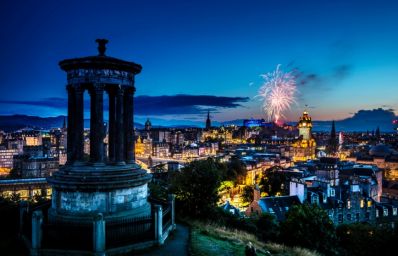 Edinburgh by night © VisitBritain / Andrew Pickett
Both capital cities feature in the list of 35 top European destinations too, in first and tenth respectively, where they are joined by Liverpool in 31st spot. Famed as the birthplace of the Beatles, it's in Liverpool that visitors can feel the beat of Britain's musical heritage and bask in the architectural splendour of the city's UNESCO World Heritage Listed Waterfront.
 
With its picturesque harbour and thriving art scene, the town of St Ives in Cornwall took fifth spot in the top 25 list of the world's emerging destinations. Featuring a mix of narrow cobbled streets, fisherman's cottages and a plethora of independent shops, it's somewhere where visitors can escape the crowds and experience a dose of Cornish culture.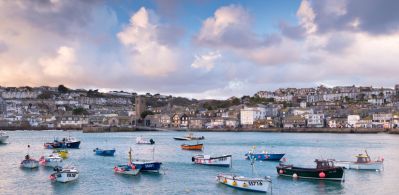 St Ives in Cornwall © VisitBritain / Adam Burton
The city of York in the north of England, which has a rich history dating back to Roman times and was heavily influenced by the Vikings, saw its popularity grow in the last year. The city, with its ancient walls, imposing Minster and narrow shopping streets, took 22nd spot among the top 25 world's trending destinations, noted for seeing a significant upswing in its popularity.
Evening view of York © VisitBritain / Matt Hillier
"It is great to see so many British destinations featuring in the 'Best of the Best' Travellers' Choice Awards," said Janet Redler, Chief Executive of Janet Redler Travel & Tourism. "When travel starts to return to normal, we're sure that many of our tours will be keen to include these popular British destinations – whether that's to get away from it all in the fantastic British countryside, for some bracing sea air at the coast, or to enjoy heritage and culture in vibrant cities such as Edinburgh and London."
If you or your group would like to enjoy a tailor-made tour of the United Kingdom, taking in some of the most popular destinations chosen by TripAdvisor travellers, please do contact our friendly team today to start planning your vacation.