Tourism Ireland has shared its plans for restarting overseas tourism in 2021 at a virtual event, called 'Ready for Recovery', which was attended by hundreds of tourism companies from around the island of Ireland and overseas.
After a devastating 2020 – with COVID-19 causing havoc for the travel and tourism industry across the globe – 2021 will see the restart of international travel. Tourism Ireland, which is responsible for marketing the island of Ireland overseas as a leading holiday destination, is actively planning for that restart. The organisation has a three-phase plan to restart, rebuild and ultimately redesign demand, and the priority for next year will be to restart tourism to the island of Ireland.
Tourism Ireland is planning a significant kick-start campaign, which will be launched when the time is right, possibly around St Patrick's Day 2021 – to drive bookings and revenue for tourism businesses. It will deliver a very clear 'book now' message to create demand for summer holidays in Ireland, in order to save businesses and create jobs.
In the meantime, a major digital video campaign has been rolled out to build anticipation for future trips to Ireland. Called 'Let's get back to Ireland', the online film will be promoted on social media in 12 different markets, including the United States, Canada, Germany, France, and the Nordic countries. To view the film, click here.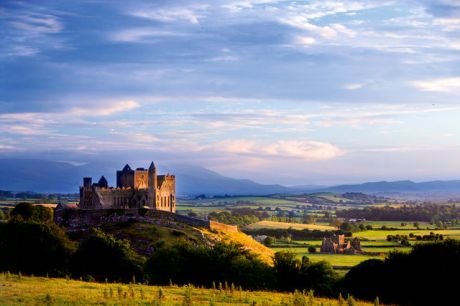 The historic Rock of Cashel in Tipperary
Ireland's Minister for Tourism, Culture, Arts, Gaeltacht, Sport and Media, Catherine Martin TD, said: "The plans set out by Tourism Ireland will be critical in putting Ireland in the forefront of consumers' minds in our key overseas markets. I look forward to seeing overseas tourists back in Ireland as soon as circumstances allow."
 
Niall Gibbons, Chief Executive of Tourism Ireland, said: "In our research, Ireland has consistently been shown as one of the destinations that holidaymakers would be most comfortable visiting, even while social distancing measures are in place. So, while we in Tourism Ireland certainly don't underestimate the challenges that may lie ahead, we look to 2021 with hope and optimism.
 
"As international travel begins to restart next year, it is clear that keeping the island of Ireland front and centre in consumers' minds will be critical."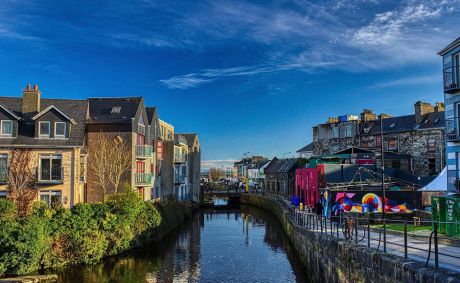 Galway © Tourism Ireland
Janet Redler, Chief Executive of Janet Redler Travel & Tourism, added: "We are looking forward to being able to return to Ireland with our travellers in 2021. We already have a number of bookings in the pipeline, so as soon as the situation allows, we will be 'Good to Go'. 2020 has been a terrible year for the travel industry, but as testing improves and with the rollout of new vaccines, we are optimistic that people will soon be able to start to travel to Ireland and the UK for vacations once again, and we look forward to welcoming them.".
 
Tourism Ireland's global social campaign – #FillYourHeartWithIreland – which has been running since April, will continue into 2021. To date, the campaign has achieved excellent engagement with fans and followers on social media, delivering 541 million impressions on Facebook channels and 37 million video views.
If you or your group would like to start planning a tailor-made tour of Ireland or the UK in 2021, please do contact our friendly team.