We would like to offer our best wishes for Thanksgiving to all our American clients and friends and we look forward to working with you in 2021.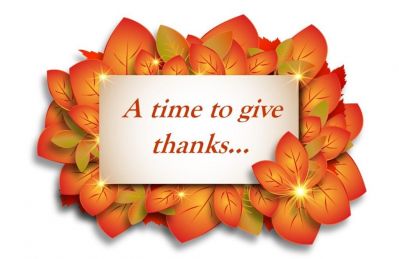 We all know how difficult it has been this year, especially for the travel industry, but we would like to thank everyone who has booked with us, as well as all those who plan to book with us in future, for your ongoing support.
There are many things for which we can be thankful and, now that we have much improved testing and vaccination on the way, good reason to be optimistic about 2021. The UK and Ireland are as fabulous as ever and the welcome will be especially warm next year! 
And of course, here at Janet Redler Travel and Tourism, we have never stopped planning those tailor-made tours for you or your group, vacations that are truly memorable… And we are 'Good to Go' just as soon as they are!
Janet Redler Travel & Tourism is a family business and we pride ourselves on the personal service we give to our clients, as well as our flexibility to adapt to change. Our calendar for next year is filling up, as we have been able to rearrange many of this year's tours, and we are welcoming new bookings.
As a specialist Destination Management Company and tour operator, we can create personalised travel itineraries to meet your – or your clients' – needs. People come back to us time and again because of the lengths we go to ensure that their expectations are not only met but exceeded.
To find out more about us and to keep up to date with our latest news, please do follow us on Instagram, Facebook, Twitter or LinkedIn.
With best wishes from Janet, Nick and the team