With the world in turmoil and confusion, sometimes it is nice to think about small pleasures and those things we can depend upon, such as the changing of the seasons. Spring has arrived in the northern hemisphere and, in our little corner of England, we have been blessed with some warm sunshine, bringing nature to life.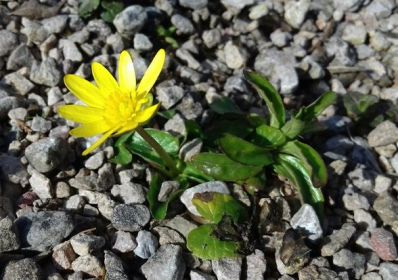 A brave celandine conquers stony ground
A trip to Britain at this time of year is hard to beat and should be on everyone's bucket list. The English spring has inspired writers and travellers for generations and there really is something special about it.
Janet Redler Travel & Tourism is based in Shrewsbury, Shropshire, close to the border with Wales, in the English Midlands. We are surrounded by lush countryside and rolling hills.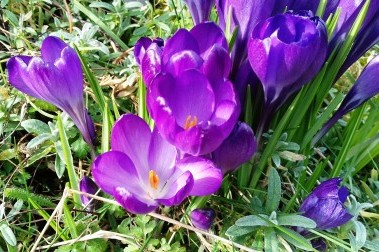 Our crocuses are all but over now
This year, after a mild wet winter, all of a sudden the wildflowers seem to have come into bloom and are looking better than ever. The grass in gardens, parks and fields is lush and emerald, the hedgerows are coming to life and the roadside verges have woken up.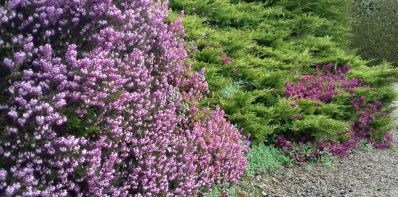 Purple heathers grace the garden borders
The grassy banks alongside the quiet country lanes are a riot of colour, covered as they are with sunny celandines, and we're well into lambing season, so the landscape here is now dotted with balls of cotton wool - newborn lambs gambolling in the fields.
This week already, we have seen rabbits, geese, squirrels, pheasants and buzzards, as the wildlife emerges from its winter seclusion and our local frogs and toads are heading to their ponds to spawn.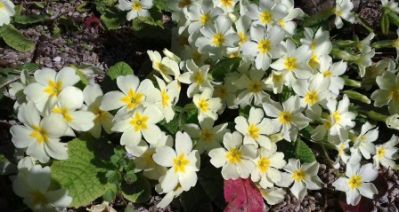 Every nook and cranny seems to boast a floral display, whether primroses or violets, and the daffodils dance around each corner.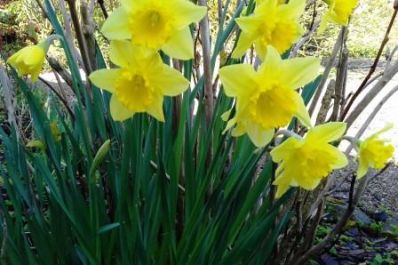 "All at once I saw a crowd, a host, of golden Daffodils" – William Wordsworth, 1804
William Wordsworth enjoyed his daffodils in the rugged Lake District, where there is nothing more inspiring than turning off a quiet lane and coming across a blanket of bright faces smiling out from the early spring landscape.
Whether in the rolling hills of Shropshire or the rugged valleys of the Lake District; in the Highland landscapes of Scotland or beside the breathtaking coastal paths of Wales, there is beauty in nature coming to life. At times like this, it is nice to hold on to these images in our minds.
If you would like to discuss your ideas for a tour of England, please do contact our friendly team – we are still here to take your enquiries and to help you plan for when things get back to normal.