In a boost to its tourism and hospitality industry, Ireland has adopted the European Union's new Digital Covid Certificate, which will enable more seamless travel among EU member states.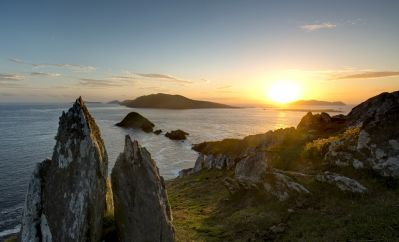 Blasket Islands from Dunmore Head, Southern Peninsula © Tourism Ireland
Ireland is planning to begin the scheme on July 19, meaning that travellers from EU member states with the pass, which shows that the holder has either been vaccinated, has had a negative test for COVID-19 or has had the virus, will be able to visit Ireland without the need for a test or quarantine. 
If travellers arrive into Ireland from outside the EU and have valid proof of vaccination, they will not need to do any travel-related testing or quarantine either, unless they arrive from a country where an 'emergency brake' has been applied, for example due to a new variant of coronavirus.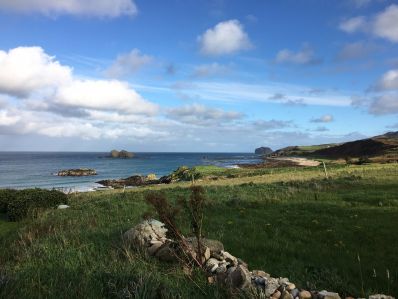 Malin Head on the Wild Atlantic Way
Niall Gibbons, Chief Executive of Tourism Ireland, said that this announcement is "an extremely welcome and important step on the road to recovery for our industry. This will help protect thousands of jobs and livelihoods across the tourism industry. For the first time in many months, we can look to the future with optimism. 
"We know from our research that there is significant pent-up demand among travellers in our overseas markets to return to the island of Ireland as soon as possible. However, we also know that there will be significant competition in the marketplace; every destination across the globe has experienced the impact of COVID-19 and will be seeking their share of the recovery. Our kick-start campaign will therefore need to punch through the noise and create an immediate desire to visit. 
"Everyone at Tourism Ireland looks forward to getting back in full swing, to promote the island of Ireland as a safe, welcoming and 'must-see' destination across the world. Over the coming months, we will be working flat out, with all of our partners, to restore as much business as possible. Our message is that we can't wait to roll out the green carpet and welcome back our overseas visitors."
Tourism Ireland is the organisation responsible for promoting the island of Ireland overseas as a leading holiday destination. In 2019, the island of Ireland welcomed almost 11.3 million overseas visitors, delivering revenue of over €5.8 billion (£4.97 billion).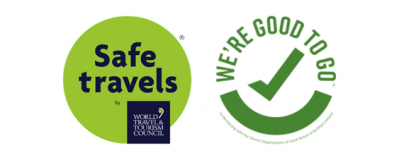 Janet Redler, Chief Executive of Janet Redler Travel & Tourism, added: "It is great news that international travel into Ireland is set to resume soon. After so many months of strict lockdown, the tourism industry is good to go, and we know from our own experience just how keen many of our international clients are to start travelling again."
To read the Irish Government's press release click here, and for more information about what Janet Redler Travel & Tourism is doing to keep its clients safe on their travels click here.
If you or your group would like to start planning a tailor-made tour of Ireland, please do contact us today and we will put together your dream itinerary!