The 200th anniversary of Queen Victoria's birth on 24 May 1819 is being marked with events across Britain, and especially at locations with close ties to the monarch.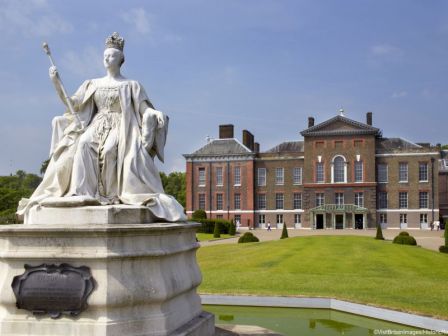 Kensington Palace, Queen Victoria's birthplace © Visit Britain Images / Historic Royal Palaces
2019 marks 200 years since the birth of Queen Victoria, a monarch whose reign defined an era and who oversaw a period of unparalleled industrial, cultural, scientific, political and military change in Britain. On the throne for more than 63 years at a time of great invention and innovation, the anniversary of her birth is being marked with events across Britain. This year is therefore a great chance to discover Queen Victoria's Britain…

To mark the 200th anniversary, the Ballroom Exhibition at Balmoral Castle in Scotland includes objects and portraits that detail Queen Victoria's time at Balmoral. As the only room in the Castle available for viewing – the others are the reigning Queen's private quarters – visitors can see a number of Victorian items that provide a glimpse into what life was like during the period.
Queen Victoria was born at Kensington Palace in London and the Palace will celebrate her bicentenary by altering the state rooms to reflect what life was like for the young princess growing up, alongside an incredible exhibition of her life. Historic Royal Palaces are creating an evocative display of remarkable objects that relate to Victoria's early years, including a scrapbook of mementos created by her German Governess Baroness Lehzen, which goes on public display for the first time.
Osborne House on the Isle of Wight © English Heritage
Renowned as Queen Victoria's seaside retreat, Osborne House on the Isle of Wight will mark the 200th anniversary with a new trail around the unique collection found within the house and its gardens. The gifts received and exchanged by Queen Victoria and Prince Albert form the focal point of a new display too, highlighting their eclectic tastes and interests.
Once enjoyed by Queen Victoria as a relaxing destination for afternoon tea, the Spring Cottage at Cliveden House in Berkshire is one of two experiences on offer to mark the 200th anniversary of her birth. Guests at this luxury hotel can tuck into an afternoon tea, including the famous Victoria sponge cake that was named after the Queen herself, or retrace the footsteps of royalty with a stay at the Spring Cottage on the Banks of the River Thames.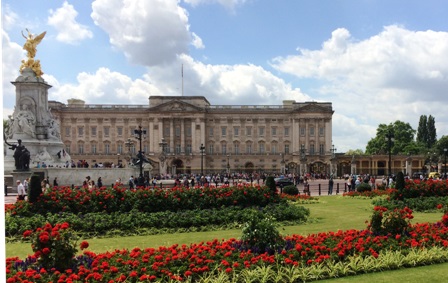 Buckingham Palace
Discover how a young Queen Victoria transformed Buckingham Palace into a stunning working residence, as part of a special exhibition to mark the 200th anniversary of her birth. Queen Victoria's Palace focuses on how the Queen, with the support of Prince Albert, reformed the palace into a symbol of the British monarchy and a family home for nine children.
Janet Redler, Chief Executive of Janet Redler Travel & Tourism, said: "Victoria was perhaps one of the most influential British monarchs and her long reign saw a huge transformation in Britain and around the world. Made popular in recent times by television series such as Victoria, her legacy can be explored across the UK at special events and exhibitions to mark the 200th anniversary of her birth."
If you or your group would like to enjoy a tailor-made tour of the UK, following in the footsteps of royalty, please do contact our friendly team today.