Explore England's history with a tour of its royal castles and palaces
England is famed for its castles and palaces, so what better way to explore over 1,000 years of history with a tour of its royal buildings?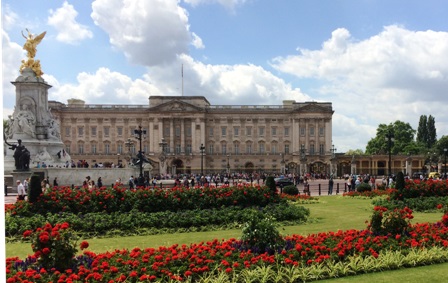 For most visitors to London, one of the highlights is a walk down The Mall to see Buckingham Palace and, at certain times of year, to take a tour of the State Rooms. Buckingham Palace is the main residence in London for the current head of state, Queen Elizabeth II, the UK's longest reigning monarch. Acquired and enlarged by King George III in the middle of the 18th Century, Buckingham Palace is at the heart of the nation's royal occasions. However, for anyone embarking on a tour of England, there are many other spectacular royal castles and palaces to see.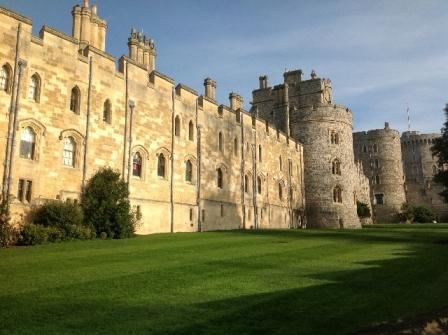 When she is not in London, the Queen spends much of her time at Windsor Castle, an archetypal medieval castle on the banks of the River Thames, most recognisable for its huge Round Tower. In fact, Windsor is the oldest and largest inhabited castle in the world and has been home to an incredible 40 monarchs since it was built by William the Conqueror in the 11th Century. Just a 25 mile road or train journey from London, a visit to Windsor Castle is a must. Although open all year round, as a working palace, closures can sometimes occur at short notice.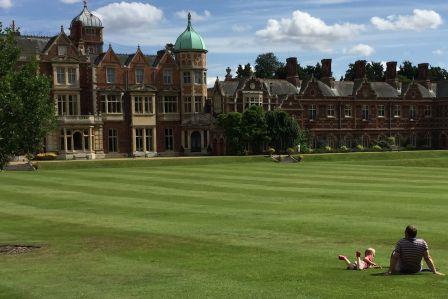 Each year, from Christmas until February, the Queen spends time at the Sandringham Estate in Norfolk. The 20,000 acre site hosts a country park, museum and visitor centre as well as Sandringham House, the Queen's private residence. Built in 1870 by the then Prince and Princess of Wales, later King Edward VII and Queen Alexandra, Sandringham was once described as the "most comfortable house in England". Although over 100 miles from London, Sandringham is well worth the journey and there are regular trains from the capital to the town of Kings Lynn, a few miles from the estate.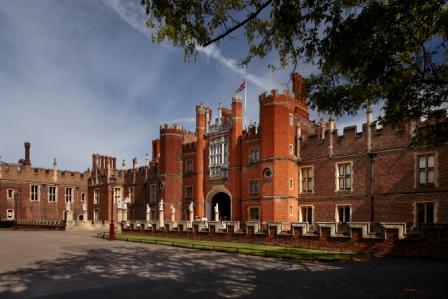 © Historic Royal Palaces
Somewhat closer to London, in the borough of Richmond upon Thames, is Hampton Court Palace, Britain's most famous Tudor palace. A leisurely boat ride from the centre of London, Hampton Court was at the heart of royal power for almost two hundred years. First acquired by King Henry VIII in 1529, the palace was expanded to accommodate the royal court and was a favourite residence for the king and his many wives. When King William III and Queen Mary II ascended to the throne in 1689, they commissioned famous British architect Sir Christopher Wren to redesign parts of the palace in a Baroque style. Today, Hampton Court Palace is one of the nation's favourite buildings.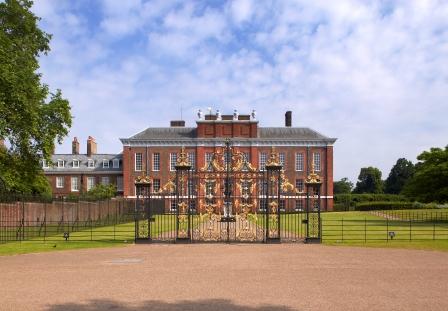 © Historic Royal Palaces
Back in London, Kensington Palace, now home to the Duke and Duchess of Cambridge and their family, has been a royal residence since the 17th Century. Famous in recent times as the home of Diana Princess of Wales, on her death in 1997, Kensington Palace became a focal point for the nation's mourning, with over one million bouquets left outside its gates. With only one or two exceptions, the palace is open seven days a week all year round, and offers an intriguing insight into three centuries of royal history.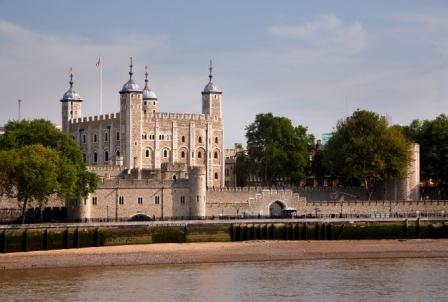 © Historic Royal Palaces
             
We would also recommend a visit to the Tower of London, one of England's most popular tourist attractions, with its famous Beefeater guards. Situated on the north bank of the River Thames in central London, the Tower is a well-preserved Norman castle that has played a key part in English history – originally as a royal palace, but also as a notorious prison, an armoury, a treasury, a menagerie and as home to the Crown Jewels, which are kept there to this day. Important landmarks in the Tower's dramatic history include the trial and execution of Anne Boleyn, King Henry VIII's second wife; the imprisonment of Princess Elizabeth, later Queen Elizabeth I, and the unexplained disappearance of King Edward V and his younger brother, known as the Princes in the Tower, in the 15th Century.
There are, of course, dozens more fabulous castles, palaces and country houses in England which are worth a visit, but hopefully we have been able to whet your appetite with a selection of the country's most famous royal residences. Contact us and we will help to put together the perfect tour for you!