For the first time in nearly 50 years, on Saturday 20 November regular passenger services will begin again on the Dartmoor Line railway in Devon, helping to open up the north of this incredible moorland to tourists, walkers and cyclists.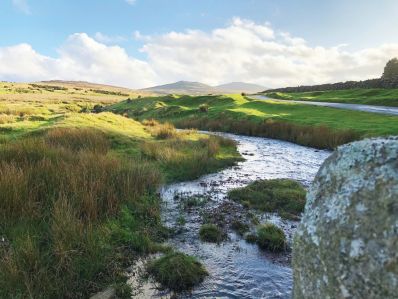 North Moor, Dartmoor © VisitDartmoor.co.uk
The route, which connects the city of Exeter with the towns of Crediton and Okehampton, will provide a launchpad for visitors to explore the northern part of Dartmoor, without relying on cars, buses or coaches.
Dartmoor is a unique upland landscape in the county of Devon in south west England, perhaps most famous as the setting for Sir Arthur Conan Doyle's The Hound of the Baskervilles. It is a wild, romantic place, noted for its distinctive exposed granite hilltops, known as tors, and dotted with prehistoric remains, stone circles and standing stones.
The original Dartmoor Line was opened in 1871, but closed to passengers almost 50 years ago, at a time when major cuts were being made to the railway network in Britain. Although there was a heritage line which ran each summer for 18 years from 1997 to 2019, this is the first time a commercial service has been reintroduced, providing regular trains to North Dartmoor. By mid-2022, trains are expected to run hourly each day, with the 15 mile journey between Exeter and Okehampton taking approximately 40 minutes.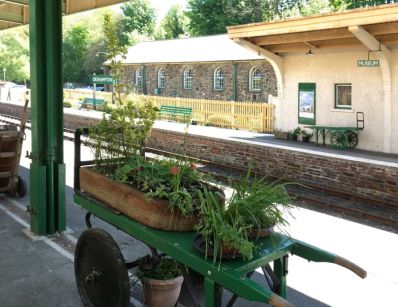 Okehampton Station © VisitDartmoor.co.uk
The reopening of the route is expected to boost local businesses, the tourism sector, and provide greater access to education and work for thousands of people who live locally. For visitors to the area, a ride on the Dartmoor Line is sure to be an experience to remember, and for walkers, climbers, cyclists and day-trippers, it will offer a quick and easy way to get to North Dartmoor from Exeter, which is on England's national rail network.
The project was funded by over £40 million from the UK Government's Department for Transport, as part of a campaign to reverse cuts to the country's rail network since the 1960s.
A team of engineers worked tirelessly to reopen the Dartmoor Line in just nine months, including laying 11 miles of new track and installing 24,000 concrete sleepers and 29,000 tonnes of ballast in record time. Repairs have been made to 21 structures along the route, including four bridges, and a range of works, such as vegetation clearance, fencing and drainage, has been undertaken in preparation for the return of regular services. More work will be carried out over the winter, including on the station buildings, to enable the restoration of the café and other facilities.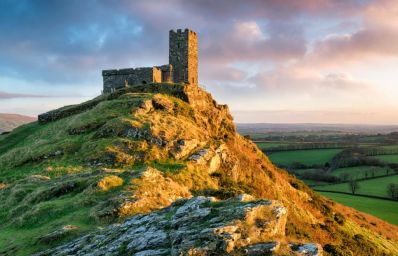 Brentor Church, Dartmoor © VisitDartmoor.co.uk
Mike Gallop, Western Route and Strategic Operations Director at Network Rail, one of the partner organisations delivering the project, said: "We're delighted that we've reopened this much needed railway line for passenger services in just nine months and ahead of schedule. We can't wait to welcome passengers back to the Dartmoor Line after an absence of nearly 50 years, linking passengers to Exeter and services to the rest of the country."
Janet Redler, Chief Executive of Janet Redler Travel & Tourism, added: "Dartmoor offers some of the most amazing unspoilt countryside in southern England and is well worth a visit. Dartmoor is a fantastic destination in its own right – and magnificent Bovey Castle is a five star hotel high up the moors that we like to include on our itineraries – but it is also perfect for a stopover on a tour to Cornwall. This newly opened train line will provide visitors with an added attraction to enjoy - and the chance to get off the beaten track to explore rugged North Dartmoor."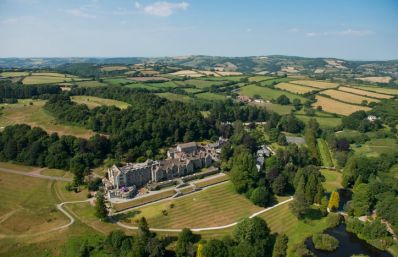 Magnificent Bovey Castle Hotel © VisitBritain / Jason Hawkes
If you or your group would like to enjoy a tailor-made tour of England, including a visit to Dartmoor in Devon, perhaps staying at the luxury Bovey Castle Hotel, please do contact our friendly team today. For fans of railway travel and heritage railways, this new line is also sure to appeal, and we will now be able to include it on our specialised railway tours.