Condé Nast Traveller has named its 10 best places to visit in the UK in 2021, and here are our thoughts on the fantastic destinations they've chosen.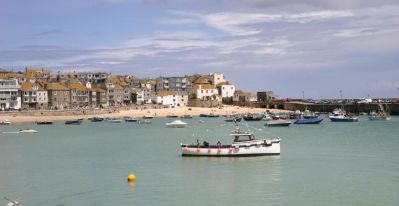 St Ives in Cornwall
At number 10 is St Ives and Hayle in Cornwall. This wonderful Cornish destination boasts a popular seaside resort with long sandy beaches, the pretty fishing village of St Ives, world-class art at the Tate St Ives gallery, great locally sourced food and some wonderful places to stay.
Buxton in the Peak District of England is at number nine. Buxton has long been a popular spa town and its recently restored 18th century Crescent is unmissable. Enjoy thermal baths and spa treatments at the luxury Buxton Crescent Hotel, and for opera lovers, the annual Buxton International Festival is unmissable. We're looking forward to returning with our opera tours!
Salisbury at number eight, with its 800 year old cathedral, is a regular stop on our England tours and well worth a visit. The cathedral boasts Britain's tallest spire and the best preserved copy of Magna Carta. Roche Court, just outside Salisbury, is an amazing sculpture park and art gallery with over 100 contemporary sculptures set in 20 acres of Wiltshire countryside.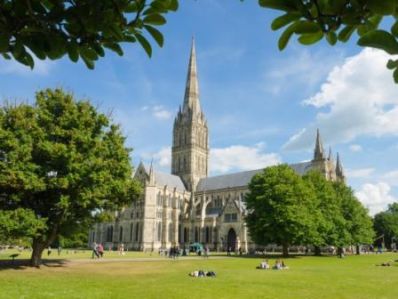 Salisbury Cathedral (photo by Ash Mills)
Kent, the garden of England, is a perennial favourite for visitors at number seven, packed as it is with history, culture and the best of British food and drink – with over 50 vineyards! From Roman Canterbury to Anne Boleyn's Hever Castle, and from the garden paradise of Sissinghurst to Winston Churchill's Chartwell, Kent has so much to explore.
Sissinghurst Castle Garden in Kent
At six is the west coast of Scotland, perfect for escaping the crowds. Follow the North Coast 500 (NC500) to remote and unspoilt beauty spots, or take a ferry to one or more of the islands. A perfect part of the world for those looking for walking tours or activity holidays, but ideal too for just enjoying the peace and tranquillity of the great outdoors.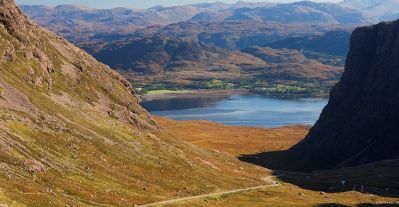 The spectacular Bealach na Bà mountain pass on the NC500 tourist route
Abergavenny in Wales, at number five, is home to one of the UK's top food festivals each September, and this medieval market town was recently voted one of the top places to live in Wales. Nestled at the edge of the majestic Brecon Beacons National Park, Abergavenny is a perfect base for walking, hiking and adventure tours, and nearby Penderyn Distillery produces award winning whiskies and spirits.
Herefordshire, at four, was once considered the county that time forgot, with its sleepy villages, ancient orchards and sweeping farmland. The Black and White Village Trail tourist route is the perfect way to explore the timeless English past; the county town of Hereford, with its ancient cathedral containing the world's largest medieval map and a historic chain library, is a must-see, and the Forest of Dean, with its romantic views of the River Wye, is incomparable.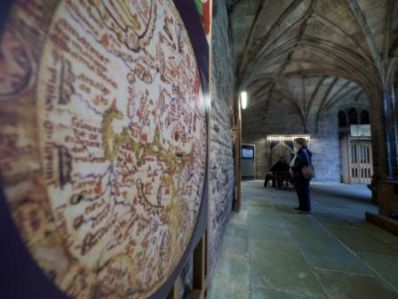 Mappa Mundi Exhibition at Hereford Cathedral © Ash Mills Photography
The remote archipelago of Shetland, between Scotland and Norway, is at number three. Growing in importance as a foodie hotspot, the Shetland Islands are famed for their fresh local produce, fish and seafood and a number of fantastic local restaurants pay testament to that, attracting food lovers from all over the world. Britain's most northerly outpost is also a UNESCO geopark and is popular for wildlife spotting – especially whales, seals, dolphins and seabirds.
At two is East and West Sussex on the south coast of England. Known for the natural beauty of the South Downs and the Seven Sisters chalk cliffs, Sussex is packed full of things to do. From the history of Battle Abbey and the Battle of Hastings to the thrilling motorsports of Goodwood, and from the Regency architecture of Brighton to the spectacular medieval castle of Arundel, England's sunniest counties are great places to visit - as Jan and Nick, the Partners at Janet Redler Travel & Tourism can testify, having holidayed there this summer!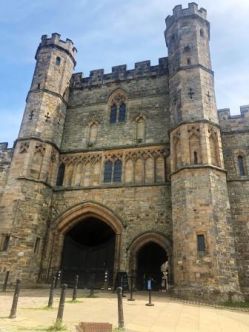 Battle Abbey in Sussex
At number one is England's largest historic county, Yorkshire. From the rugged landscape of the Yorkshire Dales to idyllic seaside towns and villages such as Whitby and Robin Hood's Bay; and from the vibrant cities of Leeds and Sheffield to historic destinations such as Harrogate and York, there is so much to see and do in Yorkshire. Art lovers should not miss the 500 acre Yorkshire Sculpture Park, and Salts Mill, at the UNESCO World Heritage Site of Saltaire, is a real gem for fans of artist David Hockney.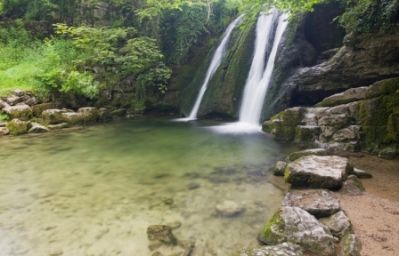 Waterfall in the Yorkshire Dales National Park © VisitBritain / Lee Beel
"There is so much to see and do on a tailor-made tour of the United Kingdom," says Janet Redler, Chief Executive of Janet Redler Travel & Tourism. "Condé Nast Traveller's top ten for 2021 gives a flavour of just some of the best places to visit and shows the diversity that a tour of Britain can offer. When we can all start travelling normally again, we think that at least some of these destinations should be on your travel bucket list!"
If you or your group would like to start planning a tailor-made tour of the United Kingdom, please do contact our friendly team today.