The city of Bath in south west England has received a second coveted UNESCO World Heritage inscription for its international importance to spa culture and architecture.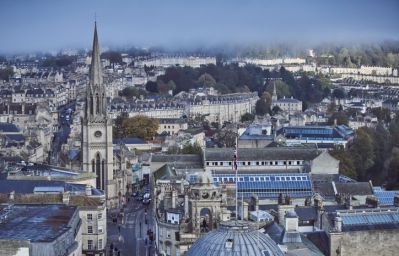 The historic city of Bath in England © VisitBritain
Bath, which is already a World Heritage Site in its own right, has now been listed as part of the Great Spa Towns of Europe, a transnational UNESCO World Heritage Site formed of eleven thermal spa towns and cities across seven countries.
The Great Spa Towns of Europe represent the grandest and most significant spa towns that changed the culture of Europe between 1700 and 1930. Based around naturally occurring mineral springs, these towns grew into fashionable resorts for health, leisure and recreational 'diversions' such as gambling and dancing.
The towns were built in harmony with the natural landscape to create unique therapeutic resorts. They were the pioneers of modern tourism and although often small in size, they attracted guests who might otherwise only gather in great metropolises and capital cities. Only a few spas rose to great prominence and of those only a few remain in a good state of conservation.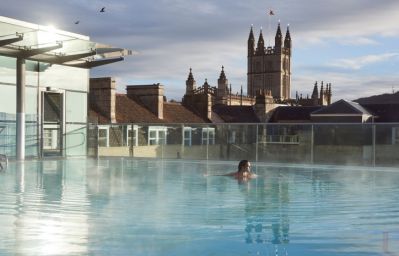 Thermae Bath Spa in Bath today © VisitBritain
The eleven spa towns jointly inscribed as UNESCO World Heritage Sites represent the most authentic and best examples of this European phenomenon. As well as Bath in the UK, the towns are: Baden bei Wien in Austria, Spa in Belgium, Františkovy Lázane, Karlovy Vary and Mariánské Lázne in Czechia, Vichy in France, Bad Ems, Baden-Baden and Bad Kissingen in Germany, and Montecatini Terme in Italy.
Today, these eleven spa towns continue to fulfil many of their roles, with people able to bathe in or drink the waters in traditional and modern facilities. Visitors can enjoy walking, hiking and other activities in the therapeutic landscape of parks and gardens and the wider countryside surrounding the towns. The history of these towns can still be enjoyed, alongside age-old pleasures such as theatre, concerts, opera and fine dining.
UK Heritage Minister Caroline Dinenage said: "This listing is testament to the role Bath has played in our history. For thousands of years people have flocked to the city to experience its healing waters and I'm delighted that this inscription will protect this historic location for future generations."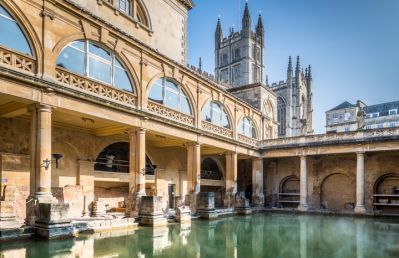 The original Roman spa baths in Bath © Bath and North East Somerset Council
Councillor Dine Romero, Cabinet Member for Children and Young People, Communities and Culture at Bath and North East Somerset Council, said: "This inscription is a confirmation of the exceptional historic value of Bath. Our architectural and archaeological quality is already recognised, but this new accolade underlines the influence that the hot springs have had on the city."
Janet Redler, Chief Executive of Janet Redler Travel & Tourism, added: "It is fantastic news that Bath, one of England's most beautiful cities, has once again been named a World Heritage Site, this time as part of a group of Europe's most magnificent spa towns. Spas are seen as the forerunners of modern tourist destinations, attracting visitors from far afield, and it is wonderful that their important history has been recognised."
If your or your group would like to visit the UNESCO World Heritage Site of Bath, or indeed any of the other spa towns in Europe on one of our heritage tours, please do contact our friendly team and we will create the perfect tailor-made itinerary for you or your group.
The city of Bath is located on the Great West Way, one of England's most delightful tourist routes and the perfect starting point for a journey of discovery across the south of England.