Five things to do in Wales that will make your tour special
Janet Redler Travel & Tourism is a leading inbound tour operator to Wales and our Chief Executive Janet Redler was born and bred in North Wales. That's why, with our insider knowledge, we know Wales inside out! Here are our suggestions for five things your group can do in Wales that will make your tour extra special.
Spend a day on a Welsh farm with TV personality Gareth Wyn Jones
Gareth's family have farmed the land at Ty'n Llwyfan, on the rugged North Wales coast, for over 370 years. Gareth is passionate about farming in a sustainable way and delights in sharing his passion with visitors.
People from all over the world come to Ty'n Llwyfan to enjoy one of the farm's immersive tours, which include sheepdog demonstrations, sheep shearing and, new for 2021, up onto the Cerneddau mountains to see the rare breed ponies.
The farm produces the majority of its own food and, on one of Gareth's 'taste of Wales' experiences, visitors can enjoy delicious farm-reared lamb or beef, with fresh vegetables grown on the farm, accompanied by a glass of Welsh wine, while listening to a Welsh harpist playing as the sun sets over the island of Anglesey. Truly magical!
Gareth recently produced the above video for us, inviting people to visit North Wales in 2021. Read more here.
Share the love at The Lovespoon Workshop in glorious Pembrokeshire
The Lovespoon Workshop is a family business in Pembrokeshire, south west Wales, that has been creating unique Welsh lovespoons for over fifty years.
Lovespoons are carved wooden spoons that were traditionally presented as romantic gifts. Decorated with symbols of love, the spoon reflected the skill of the carver and, while still given as gifts of love, today they are also recognised as an acknowledgment of friendship, and are used to record various special occasions, including engagements, anniversaries, weddings and births.
The Lovespoon Workshop recently created a short video, shown above, highlighting the beauty of Pembrokeshire and the work they do making lovespoons.
In usual times, visitors can watch lovespoon hand-carving demonstrations at the workshop, browse a very special collection of lovespoons dating back over 50 years and purchase these unique gifts from Wales. Here's hoping things will be back to normal soon!
Step back in time at two historic farmhouses in Snowdonia
Nestled amongst the rugged mountains of Snowdonia are two unique farmhouses which have played an important role in Welsh history. For anyone looking to truly understand Welsh heritage and culture, a visit is a must.
Tŷ Mawr Wybrnant was the birthplace of Bishop William Morgan, the man who translated the Bible into Welsh. The translation marked a turning point in the history of the Welsh language and in the history of Christianity in Wales. William Morgan gave the Welsh people easy access to biblical teachings and created a standard version of written Welsh for the first time.
The first edition of his Welsh Bible appeared in 1588, before the King James Bible, with a revised version published in 1620. This latter version continues to be used in Wales today.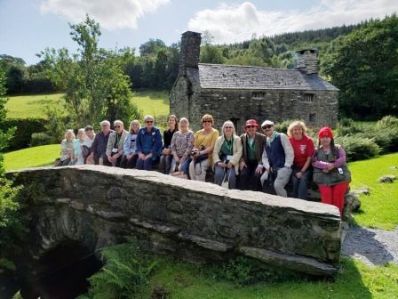 Our Welsh Heritage tour group pictured at the birthplace of Bishop William Morgan last year
Last year, Janet Redler Travel & Tourism organised a tailor-made tour for a group from Canada and the United States who were exploring their Welsh roots, and the visitors were fascinated to see an original of the bible that Bishop Morgan translated on display at the farmhouse. Read more here.
Explore the legacy of faith in Wales on one of our pilgrimages and religious tours.
Just a short distance away across Snowdonia National Park is Yr Ysgwrn, once the home of Welsh romantic poet Hedd Wyn and now a museum in his name.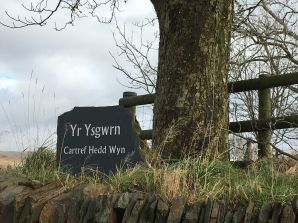 Hedd Wyn was killed in World War One and posthumously awarded the bard's chair at the 1917 National Eisteddfod. The empty chair was draped in a black sheet and presented to his parents and 'The Black Chair' as it became known has been kept at Yr Ysgwrn ever since.
Yr Ysgwrn recently underwent major restoration work and reopened to the public in 2017, in time for the 100th anniversary of Hedd Wyn's death.
Follow in the footsteps of Wales's finest on one of our customised tours.
Take an exhilarating boat trip across the highest canal aqueduct in the world

The Pontcysyllte Aqueduct in the Vale of Llangollen in North East Wales, is the longest aqueduct in Great Britain, the highest canal aqueduct in the world and a UNESCO World Heritage Site.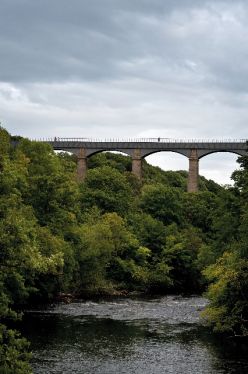 Designed by Thomas Telford, one of Britain's leading industrial engineers, and opened in 1805, the 18 arch stone and cast iron structure was one of the leading technological achievements of its age and to cross it – on foot or by water – is an unforgettable experience.
Boat trips to the aqueduct leave each day from the pretty Welsh town of Llangollen, on the banks of the River Dee, and cruise leisurely through the magnificent scenery of the Dee Valley along the Llangollen Canal UNESCO World Heritage site.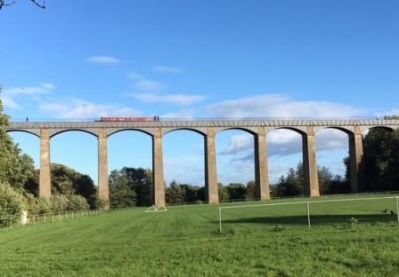 The voyage over the aqueduct on the so-called 'stream in the sky' is breathtaking, with spectacular views on a clear day. The brave (or foolhardy) can even walk across the aqueduct!
Enjoy a tailor-made industrial heritage tour of Britain with us.
Sample the delights of Welsh whisky at Penderyn Distillery
Although whisky is most often associated with Scotland, it has been distilled in Wales from the Middle Ages, until production died out in the late nineteenth century. In the 1990s attempts were made to revive the practice and this led to the establishment of Wales's first distillery in over 100 years. Penderyn whisky was born.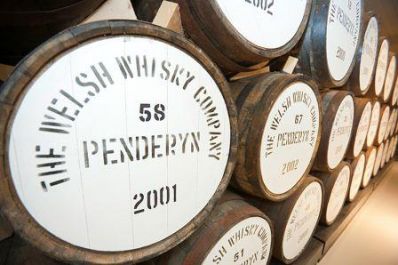 Penderyn Distillery produces award-winning single malt whiskies and spirits in the foothills of the magnificent Brecon Beacons in South Wales. Over 40,000 visitors enjoyed a tour of the distillery in 2019 and it is well worth a visit for both whisky connoiseurs and beginners alike.
Wales has always had a reputation for good, fresh food – from its world-famous lamb and beef to traditional staples such as Welsh cakes and bara brith – but perhaps it hasn't always been seen as the most exciting food and drink destination. However, things have changed significantly in recent years.
Whether it is the chance to try one of the country's Michelin starred restaurants, a cookery weekend in the heart of Snowdonia, a luxury wine tour offering a flavour of the exceptional wines produced in Wales these days, or a trip to a brewery, such as the award-winning Monty's in Powys, we can create a food and drink tour to suit every palate.
Read about the Welsh food and drink tour we arranged for a group of US chefs.

To find out more about our tailor-made tours of Wales, which take in many wonderful sights and activities such as these, please do contact our friendly team today. We can manage all aspects of your tour from the minute you arrive, including transport, meals and accommodation, and our tours are customised to the specific needs and preferences of the people in your group.