Discover something different in England
England is famous the world over for many things, including its Royal Family, William Shakespeare, football (soccer!), the Beatles, red post boxes, Beefeaters, Oxford and Cambridge Universities, landscape gardens, novelists Jane Austen and Charles Dickens, and its exciting capital city London... But there's a lot more to do in this wonderful country, and so, with our first-hand local knowledge, here are just a few of our suggestions for something a little less obvious, something to give you or your group a unique insight into English heritage and culture.
Explore Roman remains
Hadrian's Wall is the largest Roman structure in Britain, built in the second century AD as a defensive fortification for the Roman province of Britannia. It is a UNESCO World Heritage Site and stretches 73 miles, from just north of Newcastle-upon-Tyne in the north east of England, to just south of the Scottish border on the west coast of England.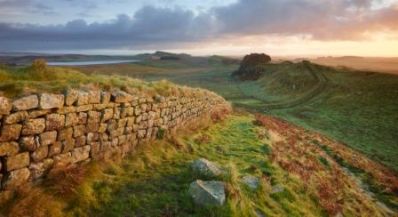 Hadrian's Wall © VisitBritain/Joe Cornish 
There are 20 heritage sites along the wall, where visitors can uncover the history of this ancient monument, and the Hadrian's Wall Path, which follows the route of the wall, is the perfect way to enjoy this part of England on a walking tour.
Hadrian's Wall is just one of dozens of Roman sites all over England. From the Roman baths in the city of Bath to Fishbourne Roman Palace, the largest Roman home built in Britain, there is so much history to discover on one of our tailor-made tours of Roman Britain.
Tour historic battlefields
Battle is a small town in East Sussex, on the site of the Battle of Hastings, where in 1066 Norman Duke William defeated English King Harold II, to become king of England himself. This was one of the most significant events in English history and Battle Abbey, which dates back to the 11th century, was founded to commemorate it.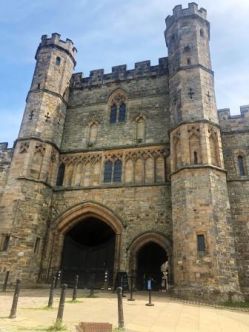 Battle Abbey
The battlefield at Battle is open to the public and re-enactments of the famous event take place regularly. It is just one of many such battlefield sites all over the country, including Bosworth in Leicestershire, which saw the last battle of the Wars of the Roses, when Henry Tudor rose to power; Towton in Yorkshire, considered the largest and bloodiest battle fought on English soil, and Naseby in Northamptonshire, the decisive battle of the English Civil War.
For those interested in English history, our tailor-made heritage tours can include one or a number of English battlefields.
Enjoy fine wines from award-winning vineyards
Wine making might not immediately spring to mind when you think of England, but these days there are dozens of wonderful vineyards all across the country making award-winning wine. There is no doubt that today's warmer climate has boosted the English wine making industry, and many parts of the country now produce first class whites and sparkling wines, as well as a number of excellent reds.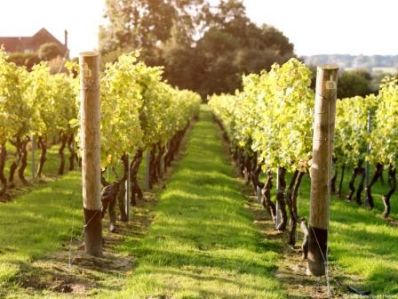 Chapel Down Vineyard © VisitBritain / Stuart Harper
The best known English vineyard is probably Chapel Down in Kent, but other highly acclaimed vineyards include Denbies in Surrey, England's largest vineyard, and Three Choirs in Gloucestershire, one of England's oldest. Many of the vineyards offer tours, tastings and on-site dining – sometimes to Michelin standard – so you or your group can enjoy the very best experiences on one of our food and wine tours.
Visit Yorkshire's scenic dales
Situated between the more famous Lake District to the north and the Peak District to the south, the Yorkshire Dales National Park is 860 square miles of rugged hillside and mountain landscape criss-crossed with traditional 'dry stone walls' and dotted with sheep. A well-known destination for walking tours, the area is also popular with climbers and cavers. It is easily accessible from the cities of Manchester and Leeds.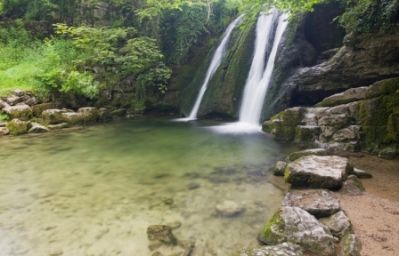 Waterfall in the Yorkshire Dales National Park © VisitBritain / Lee Beel
The word 'dale' is an old English word for valley and, in Yorkshire, river valleys are often known as dales. The dramatic landscape of the Yorkshire Dales National Park boasts a number of lakes and waterfalls, as well as deep ravines and awe-inspiring natural features such as Malham Cove, a 230 ft high natural limestone amphitheatre.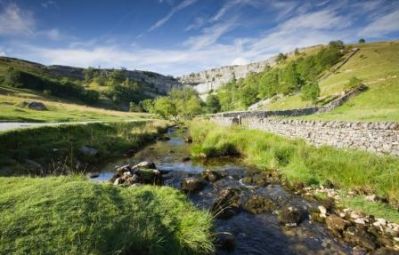 Malham Cove in the Yorkshire Dales © VisitBritain / Lee Beel
Pretty little towns such as Ripon and Skipton rub shoulders with historic landmarks, such as Fountains Abbey, one of the best preserved ruined abbeys in England, which, along with neighbouring Studley Royal Water Garden, is a UNESCO World Heritage Site. A nice way to see the park is on the Settle to Carlisle railway, which passes right through the Yorkshire Dales and is one of the most scenic railway journeys in England.
Find figures in the landscape
Some of the most interesting features of the English countryside are the enigmatic hill figures carved into the landscape, often dating back hundreds, if not thousands, of years. The figures tend to be horses cut out of chalk on the hillsides, meaning they can be seen from miles around. For visitors unused to such sights, they are breathtaking and mysterious.
Westbury White Horse in Wiltshire © VisitBritain / Stephen Spraggon
The most famous, and the oldest, is the prehistoric Uffington White Horse in Oxfordshire. This 360 foot wide figure dominates the Vale of the White Horse and is a must see for those fascinated by Britain's ancient history. It forms part of a wider complex of ancient remains including an Iron Age hill fort and burial mounds. As well as the 17 horse figures in England, predominantly in the county of Wiltshire, there are two remaining human figures, the Long Man of Wilmington in East Sussex and the Cerne Abbas Giant in Dorset, both of which date back three or four hundred years.
See the sights of England's smallest county
Why not take a tour of England's smallest – and arguably prettiest – historic county, Rutland? This tiny county in Central England is just 17 miles from east to west by 18 miles from north to south, and has only two towns and a population of less than 40,000! It is, however, an ancient county with its own Duke, a High Sheriff since the 12th century and a Lord Lieutenant.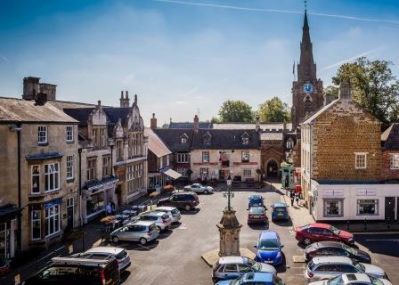 Uppingham in Rutland (courtesy of Discover Rutland)
At the centre of the county is Rutland Water, one of Europe's largest artificial lakes, which is a Site of Special Scientific Interest and an important habitat for wildlife. The county town is Oakham and its recently restored castle is perhaps one of the quaintest you will ever see! It is, in fact, the remaining Great Hall of a fortified manor house, which once occupied the site, and is one of the finest examples of domestic Norman architecture.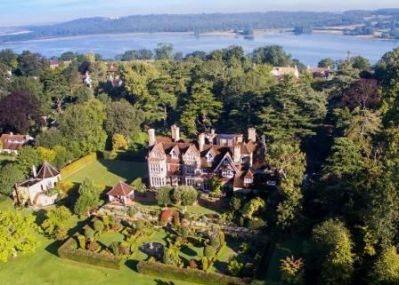 Hambleton Hall and Rutland Water (courtesy of Hambleton Hall)
Oakham, and its neighbour Uppingham, are thriving market towns which boast impressive medieval buildings, stylish shops and welcoming tea rooms. Nearby Hambleton Hall, overlooking Rutland Water, is one of England's finest country house hotels and offers Michelin-starred dining.
If you or your group would like to enjoy a tailor-made tour of England, taking in lesser known places and more unusual attractions, please do contact our friendly team today and we will put together the perfect itinerary for your interests and preferences. As local experts with first hand knowledge of England, we can create a tour which is just that little bit different, and much more rewarding as a result!