Our team member Kat joined Tourism Ireland and Failte Ireland on a familiarisation trip to Ireland's Ancient East, the latest brand experience to be launched by Tourism Ireland. Ireland's Ancient East is a region full of stories and adventures, historical significance and idyllic villages and towns surrounded by lush countryside. Kat has created a series of blogs so that you can read all about her trip, and learn about some of the fabulous attractions available in Ireland's Ancient East for you and your groups.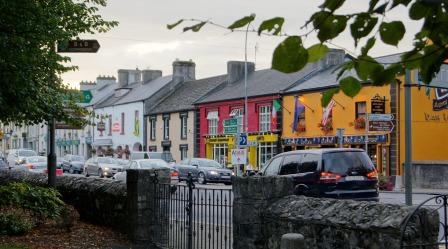 The quaint town of Adare in County Limerick
Our trip to Ireland began with an easy flight from Liverpool to Cork, and a short bus ride to join the group in Limerick. Other means to access the area include Shannon Airport, which you can reach from all over Europe and North America. Other than flight, you can use the ferry from several ports in the UK as well as the railway, since the Shannon has several rail connections that can be reached from any railway station in Ireland. The railway connects Dublin and Cork. The main stations are in Limerick and Ennis.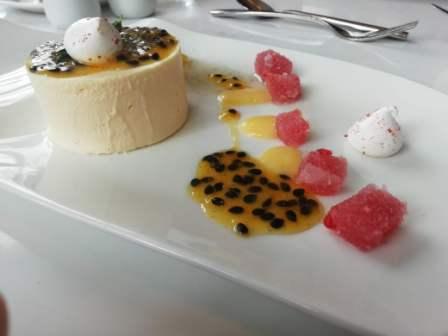 White chocolate parfait at the Castletroy Park Hotel in Limerick
We were greeted in Limerick with a truly wonderful meal and showaround of the grand Castletroy Park Hotel in Limerick. The food here was, for me, one of the highlights of the trip! From local flavoured butters to white chocolate parfait that looked like a piece of art, I can highly recommend. The rooms were also spacious with fantastic bathrooms (a big plus, especially for many of our American customers), and the hotel comes complete with a health club including a pool, sauna and gym.
From Limerick we travelled to Foynes, a young town by Irish standards. A seaport with a rich and interesting history in transatlantic activities, it is known for two key things:
It was the first place to welcome a transatlantic passenger flight from the United States
It is the home to the infamous drink, the 'Irish Coffee'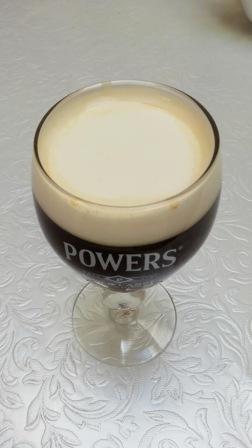 During our trip to Foynes we were welcomed to the Foynes Flying Boat and Maritime Museum by the wonderful Margaret O'Shaughnessy, founder and manager of the museum, who took us on a whistlestop tour of the museum and introduced us to the area's rich history, including how Foynes became an important aviation hub during World War Two, which is how it got its connection with Hollywood glamour, Irish actress and singer Maureen O'Hara, patron of the museum. Maureen O'Hara's family have generously donated a lot of the starlet's outfits which are, simply put, timeless. The museum has plans to share more of this wonderful, iconic fashion in an exhibition dedicated to Maureen's life in time for her 100th birthday, August 2020. This would be a great stop for ladies' tours, quilting or knitting tours or any cultural group tours to the country!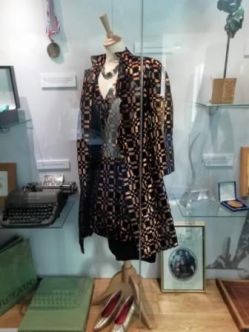 The iconic outfits of Maureen O'Hara on display at the Foynes Flying Boat and Maritime Museum
Foynes also offers a selection of gardens such as Boyce Gardens and Knockpatrick Gardens as well as Forest Park, with walking trails and breathtaking viewpoints.
Next up, we departed Foynes for Adare, a small town that is situated in the south west of County Limerick. It's a quaint town, renowned for its traditional thatched cottages. It has several landmarks that serve as
tourist attractions such as Desmond Castle, the Franciscan Abbey and the Trinitarian Abbey. The latter served as monasteries for Ireland's large Catholic community, and can be traced back to their Patron Saint St. Patrick's arrival in Ireland to help in the conversion of pagans to Christians.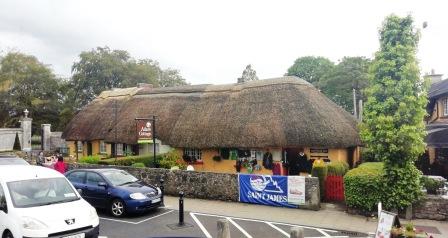 Traditional thatched cottage in Adare
The Adare Manor is an outstanding mansion that was built in the 19th century. It serves as a hotel and golf resort that was launched and opened in 2017. During our time in Adare we visited the Dunraven Arms Hotel, right at the entrance of Adare town. It is a hidden treasure that is much bigger inside than it looks from the outside, with a fantastic location and a superb garden that can host parties and weddings. It is the perfect venue for good food and relaxation with accommodating staff.
The journey back to Limerick took about 40 minutes. Once we arrived, we checked into our hotel, the Limerick Strand Hotel, where we were greeted with an incredibly warm Irish welcome! Our open, grand rooms included a special gift of local toffees and local juice. It really is those little touches that matter when you travel, and the Limerick Strand Hotel certainly know this! I'd also recommend their cocktails, some of which are thought up by their own staff!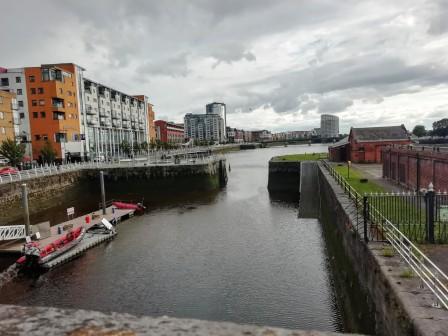 The River Shannon in Limerick
Our day ended by crossing the river by foot to attend dinner at the funky Cornstore Restaurant in the heart of Limerick. This modern restaurant serves a variety of delicious meals, with an emphasis on locally sourced seafood and award-winning infused cocktails. They even have their very own garden in Ballingarry Co. Limerick which provides them with garden to fork produce all year round, allowing you to eat out sustainably.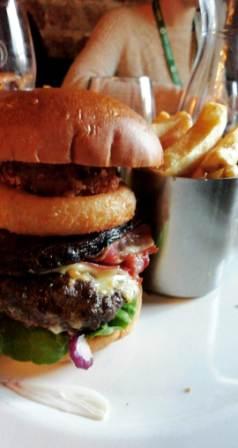 The famous Cornstore Burger
Read the second instalment of Kat's blog here.
If you are interested in visiting Ireland's Ancient East, or indeed booking a tour to Ireland at all, why not give us a call or drop us an email on info@janetredlertravelandtourism.com? Our expert staff will arrange everything for you – from driver-guided tours of Ireland to larger group tours of Ireland, from tours of Dublin to tours of the Ring of Kerry, local pubs and the best hotels or B&Bs in Ireland and everything inbetween - we would be delighted to help.