Rachael from Janet Redler Travel & Tourism enjoyed a day out to Harlech in North Wales by train. Here is her blog about the visit.
Recently, some friends invited me to join them for a day walking in the Welsh mountains near Harlech. I was very pleased and it is so easy to get there from my home near Welshpool using the train. So off I went!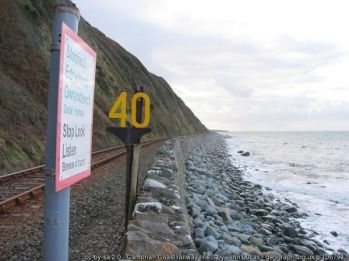 I saw someone I knew travelling on the same train to Aberystwyth so we chatted as we travelled through the lovely green countryside of Montgomeryshire until we reached Machynlleth. Here the train splits (something to watch out for in the UK) and two carriages go forward to Aberystwyth and my journey continued in the two carriages going north up the coast to Pwllheli.
We travelled over the marshy Dyfi estuary and along the river bank to Aberdovey. From there the railway line hugs the coast and you can see the sea in all its moods. Although the day was drizzly and the sea was quite rough, it was fascinating to watch the passing seascape through the window.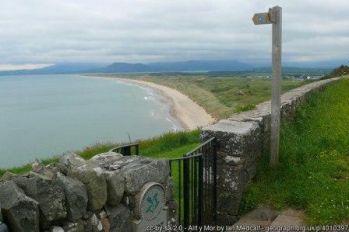 This is a railway with frequent stops, some just minutes apart, and it is lovely to see how well used it is. In my carriage there were some walkers and some locals going off to work or shop and generally just getting on with their day. If you travel this way before the end of October, look out for some surprisingly woolly figures at Llwyngwril.
I met my friends in Harlech where we adjourned for a cup of coffee as it was raining so hard, the rain was bouncing off the ground! Undeterred, once it eased up we got our waterproofs on and walked over to Shell Island and then up into the hills before getting back to Harlech, descending past the castle down the steepest road in Britain.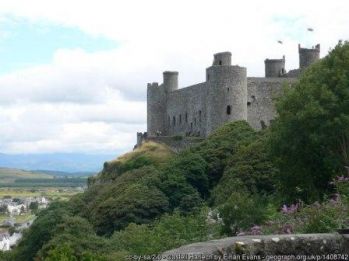 Just as we finished walking, the day cleared up and we could see the whole bay clearly, truly the mountains meeting the sea bathed in sunlight. On our way back we rewarded ourselves with a pizza and a beer in Barmouth along the coast and sat and watched the sun go down over a calm sea. It was a lovely day and it's so close to home, why don't I do it more often?
If you or your group would like to enjoy a tailor-made walking tour of North Wales, or indeed a tour by train, please do contact our friendly team today.