For the first time ever, this year's Chelsea Flower Show is taking place online, after it was cancelled due to COVID-19.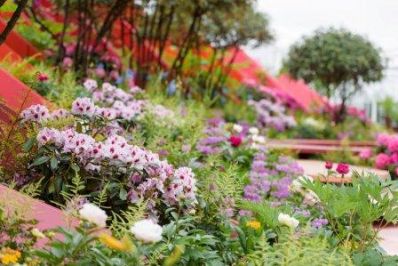 The world-famous Chelsea Flower Show, which is organised by gardening charity the Royal Horticultural Society (RHS), is being held online from 18 to 23 May. It will feature an abundance of free, inspiring content from the great and the good of the gardening world.
 
Each morning the show will kick off with a tour from one of the world's leading garden designers, florists or gardening personalities of their own private gardens as they share their top design tips, favourite planting combinations and gardening trends with virtual visitors. 
 
Only the very best nurseries and growers from across the country are chosen to exhibit at RHS Chelsea. Virtual visitors will get an insight into how some of the world's best quality plants are grown, as a selection of UK growers take visitors on exclusive behind-the-scenes tours of their award-winning nurseries.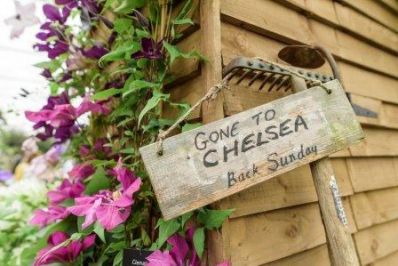 Some will be replicating the spectacular plant displays that were due to fill the Great Pavilion, the jewel in RHS Chelsea's crown at home for the world to enjoy.  
 
These leading growers will also host daily potting bench demonstrations, sharing their specialist plant expertise, growing techniques, tips and advice on how to keep plants happy and healthy.   
 
Sue Biggs, RHS Director General, said: "We're lucky to live in a digital age where we're able to bring aspects of the RHS Chelsea Flower Show online so we can continue to share the world's best in horticulture and bring garden design inspiration, breathtaking displays and horticultural knowledge for the nation to enjoy during this difficult time.
 
"We really hope the virtual show will help fill the gap caused by the sad but necessary cancellation of this year's show and will inspire more people to get growing."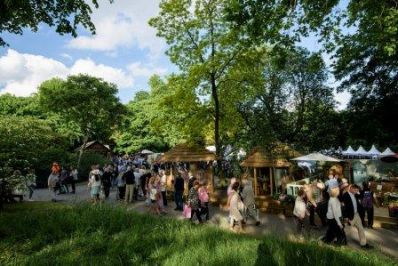 Normally RHS Chelsea Flower Show would be busy with crowds of people...
Janet Redler, Chief Executive of Janet Redler Travel & Tourism, added: "It was sad news when, for the first time since the Second World War, the Chelsea Flower Show had to be cancelled. However, this exciting virtual event is allowing those of us who love gardening and flowers to experience a taste of what would have been, had the show gone ahead. It is definitely worth a look!" 
Visit rhs.org.uk/Chelsea to enjoy the show and if you or your group would like to enjoy a tailor-made garden tour of the UK and Ireland, when we can start travelling again, please do contact our friendly team.