The Spirit of Speyside Whisky Festival, the world's leading Scotch whisky festival, kicks off its 20th anniversary celebrations on Wednesday 1st May.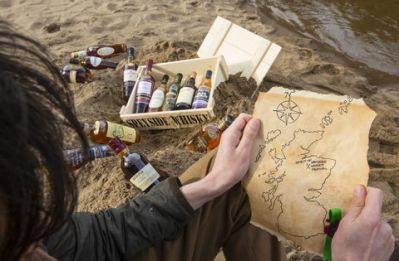 Speyside is the spiritual home of Scotland's whisky industry, playing host to over half the distilleries in Scotland and with the greatest concentration of malt whisky producers of any whisky producing region.
The Spirit of Speyside Whisky Festival takes place in locations across the Speyside region from 1st to 6th May. Over 600 events are on offer during the six days, including exclusive behind-the-scenes tours, whisky nosing and tasting with industry experts, food pairing as well as outdoor and heritage activities.
The programme is designed to appeal to people of all levels of interest in whisky, from the connoisseurs who have a deep-rooted passion for Scotland's national drink to those who have never tasted it before. While many events are ticketed, some are free – and it is possible to enjoy the excitement and atmosphere of the Festival without touching a drop.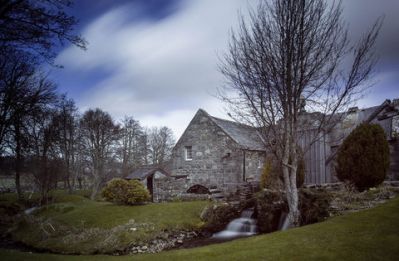 Speyside Distillery
Spirit of Speyside Whisky Festival chairman James Campbell said: "We are absolutely thrilled to be celebrating our 20th anniversary this year, so it is incredibly fitting that the 2019 festival will be the biggest on record in terms of the number of events being hosted.
"The festival is fantastic for those who are deeply passionate about whisky because of the unique opportunities that it presents to tour lesser-known distilleries and have a dram with the managers and master distillers that are so important to the industry, but what makes it different to any other festival is the way that it brings people together.
"The atmosphere is second to none, whether you've visited many times in the past or are coming for the first time. It's a fantastic way to see the local area and really be a part of the local community – no other whisky festival offers the authentic experience that we do."
Last year, the festival hosted around 500 events and attracted visitors from as far afield as Tanzania and the Falkland Islands. Many of the top attractions completely sold out within a matter of hours of going on sale, with opportunities to taste rare and vintage malts and whisky-themed dinners being among the most sought-after tickets.
If you or your group would like to enjoy a tailor made food and drink tour of Scotland, including a visit to the whisky distilleries of Speyside, please do contact our friendly team today.