An annual celebration of English tourism, English Tourism Week takes place from 22 – 31 May 2021 and highlights the importance, value and vast contribution the sector makes to the UK economy. This year, more than ever, the travel industry is working hard to make sure its important message is heard.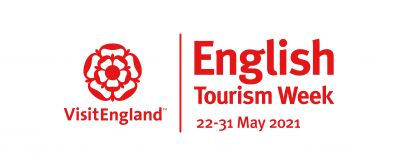 English Tourism Week is led by VisitEngland, the national tourist organisation for England which is responsible for marketing England to both domestic and overseas audiences and for improving England's tourism offering. Its annual campaign celebrates the diversity, excitement and vibrancy of the English tourism sector, and showcases its quality, range and value. 
Although the COVID-19 pandemic has had a devastating impact on tourism in the UK and worldwide, and it continues to affect both the domestic and international sectors, in 2019, tourism was one of England's largest and most valuable industries.
In 2019, £100.8 billion was spent on tourism in England. This included 36.1 million inbound trips, 99 million overnight domestic trips and 1.4 billion domestic day trips. Before the pandemic, the industry supported 2.6 million jobs in England.
English destinations are a huge draw for overseas visits – in the first nine months of 2019 there were a record 12.6 million visits to English regions outside of London, with international visitors spending £6.25 billion across these regions.
Domestic tourism in England also drives growth and supports jobs. In the first 11 months of 2019 there were 43 million domestic holiday trips in England, with these holidaymakers spending over £10 billion. This year, domestic spend for Britain will reach just 67% of 2019 levels.
Making up 80% of the UK's visitor economy, English tourism is a major employer of school leavers and young people, as well as an incubator for entrepreneurs and innovation. Tourism delivers economic growth in every city, local authority and region, benefitting local communities and the wider economy
The patron of English Tourism Week is His Royal Highness The Prince of Wales. Supporting this year's campaign, Prince Charles said: "I personally believe that we are incredibly lucky to be blessed with such a rich assortment of historic and cultural gems in this country, not to mention the jewel of our national parks and, above all, some of the wonders of our many hidden gardens, which are once again ready to amaze and delight visitors."
Watch Prince Charles's message about English Tourism Week, which he recorded in 2016.
Janet Redler, Chief Executive of Janet Redler Travel & tourism, added: "English tourism touches everyone in all parts of the country – visitors, residents, businesses and destinations – which means it is vital that those of us in the industry, as well as partners and stakeholders, continue to work towards the reopening of the sector in a safe and timely way, so that tourism can reclaim its place as the jewel in the crown of England's economy."
Show your support for English tourism with the hashtag #EnglishTourismWeek21.
If your or your group would like to enjoy a tailor-made tour of England, please do contact our friendly team today to start planning your perfect itinerary.