With most of us in lockdown for the near future, it's nice to know we can still explore the world without leaving our armchairs. Many of the UK's leading attractions have introduced online virtual tours to fill the gap until we can visit for real.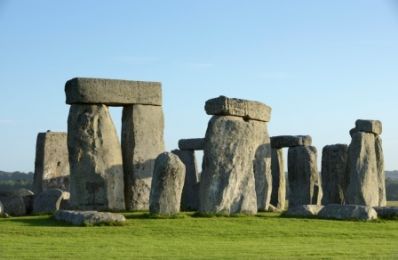 Stonehenge © Visit Britain / Stephen Spraggon
Stonehenge is one of the world's most famous prehistoric landmarks and a must-see on any tour of Britain. Enjoy a mesmerising interactive online tour which offers a 360 degree view from inside the monument and the opportunity to find out more about its history by clicking on specific points.
For many people, Buckingham Palace is an iconic symbol of Britain. The Queen's official residence in London offers virtual tours of the some of the main rooms, including the Throne Room and the Grand Staircase, providing an unforgettable glimpse inside this magnificent building.
Buckingham Palace in London
Fans of royal buildings are also invited to explore the Palace of Holyroodhouse in Edinburgh. The Queen's official residence in Scotland, Holyroodhouse plays host to numerous events and celebrations throughout the year and the 360 degree tour includes the King's Bedchamber and the Morning Drawing Room.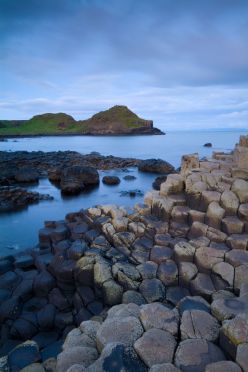 Giant's Causeway © Tourism Northern Ireland
Explore the rugged landscape around the Giant's Causeway in Northern Ireland from the comfort of your own home on one of their exhilarating virtual tours. A UNESCO World Heritage Site, this incredible natural wonder is made up of over 40,000 basalt columns.
The British Museum in London, one of the world's greatest museums, has teamed up with Google Earth to deliver a click through tour of the collections, giving virtual visitors a taste of what they can enjoy when they visit for real.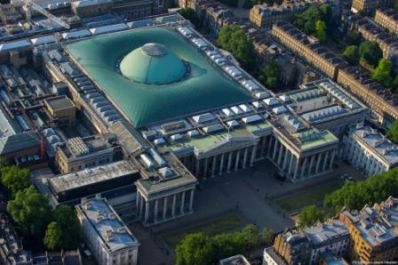 The British Museum © Visit Britain / Jason Hawkes
Enjoy an extensive tour of glorious Canterbury Cathedral, by selecting the rooms you are interested in on an interactive plan of the building. The majestic architecture of one of the world's greatest cathedrals is not to be missed on a tour of England and this wonderful 360 degree tour really does help to bring the place to life.
Opulent Waddesdon Manor in Buckinghamshire was built by Baron Ferdinand de Rothschild in the 19th century and boasts a magnificent collection of artefacts. Explore the main rooms one by one on an incredible virtual reality tour – and add a VR headset for high definition!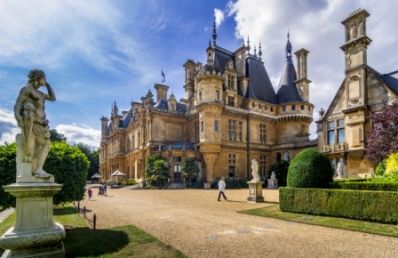 Waddeson Manor © Visit Britain / Robert Radlinski
Janet Redler, Chief Executive of Janet Redler Travel & Tourism, said: "While we may not be allowed to go very far at the moment, we can still explore the world from our living rooms. These wonderful virtual tours bring to life some of Britain's greatest attractions, helping to whet our appetite for when things get back to normal and we can once again travel the world."
If you or your group would like to discuss your plans and ideas for a tailor-made tour of the UK and Ireland, for when things return to normal, please do contact our friendly team and we will be happy to help.