Wales has been named by World Travel Market as a top five destination for food around the world in 2019.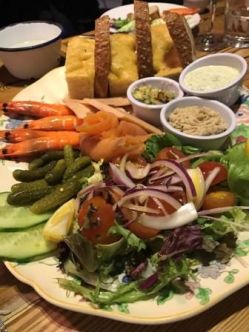 With over 80% of travellers citing food and drink experiences among the most memorable aspects of their holiday and 60% of us snapping photos of food around the world as we travel, it is clear that food is at the forefront of many of our minds when we book a vacation.
Wales might not be a country that people would instantly think of as one of the world's top food destinations, despite the excellent reputation of Welsh lamb and beef, alongside famed dishes like Welsh cakes, cawl, bara brith and Glamorgan sausages. However, slowly but surely, Wales is finding its feet within the world travel (and food) scene.
The Welsh Government has placed food travel at the heart of its travel and tourism strategy, with a commitment to ensuring food tourism is integrated into all of Visit Wales's tourism activities by 2020.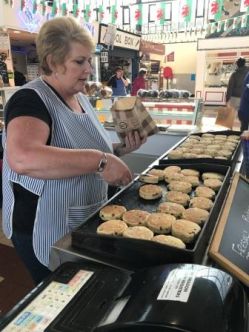 Furthermore, with Cardiff's Principality Stadium attracting 1.3 million international visitors to the Welsh capital every year, and Qatar Airways launching a brand new route from Cardiff to Doha in 2018, Wales continues to open its doors to the world.
Culinary travellers from all corners of the globe are now developing an appetite for the 'warm Welsh welcome' offered by the traditional, hearty comfort food classics that shape the country's culinary profile.
Visit Wales, the Welsh Government's tourism arm, has developed a number of itineraries which put food and drink at their heart, working with partners across the country to promote food tours and experiences, as well as beer, cider, spirit and wine tours. There are also many food and drink festivals across Wales each year, which help to highlight the best offerings from around the country.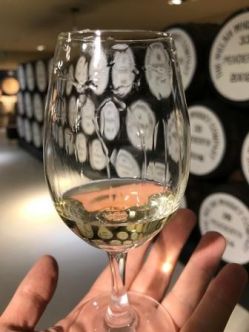 However, it's not just traditional fayre that's on offer. Wales now has six Michelin starred restaurants, ranging from Restaurant James Sommerin in Penarth to The Checkers in Montgomery. In addition, the Bib Gourmand has been awarded to a number of restaurants for producing wonderful food at moderate prices, including The Felin Fach Griffin in Brecon and Bryn Williams at Porth Eirias.
Janet Redler, Chief Executive of Janet Redler Travel & Tourism, said: "It is always exciting when Wales is highlighted as a popular and developing tourism destination. For those of us who know the country well, and who work hard to promote Wales to overseas travellers, it's an open secret that there is a lot of fantastic locally-produced food and drink on offer around the country, but it's nice when this is officially recognised!"
The World Travel Market top 5 destinations for food in 2019 are:
Grenada
USA
Sri Lanka
Wales
Italy
If you or your group would like to enjoy a tailor-made food and drink tour of Wales, please do contact our friendly team today.