New research from VisitScotland shows that holidaying in Scotland can enhance your physical and mental well-being.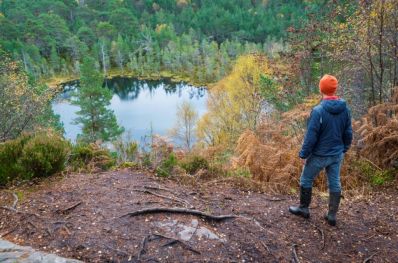 Glen Affric in the Highlands of Scotland © VisitScotland / Kenny Lam
Scotland's national tourism organisation examined the emotional benefits of tourism, such as alleviating stress, boosting confidence and increasing creativity.
According to the study, almost a quarter (24 per cent) of people from the UK and Ireland took a holiday in Scotland last year to specifically protect their mental health from the impact of COVID-19.
For visitors aged under 45 in particularly, looking after mental health was a strong motivation, with 42 per cent taking a holiday or short break in Scotland because of this.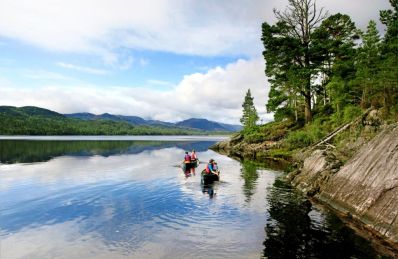 Canoeing in Glen Affric © VisitScotland / Paul Tomkins
VisitScotland's Emotional Benefits of Tourism research paper explored how holidaying in Scotland can enhance visitors' well-being and drew upon visitors' key reasons for travelling to Scotland as restrictions eased last year.
Over half of people (53 per cent) wanted to holiday in Scotland in 2020 because they needed a change of environment, followed closely by wanting to connect with nature/the outdoors (51 per cent).
The emotional benefits of a holiday in Scotland highlighted in the research include how it fosters resilience, alleviates stress, increases creativity, boosts confidence and encourages empathy.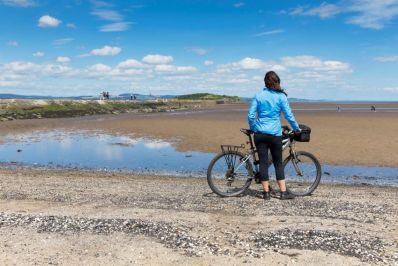 Cyclist on the beach at Cramond, Edinburgh © VisitScotland / Kenny Lam
Previous studies by VisitScotland found that visitors to Scotland imagine a holiday there will be an intense experience with the potential to profoundly move them emotionally. They expect to feel an emotional connection with Scotland, to feel at home and re-centred in their own lives and de-stressing and escapism are viewed as some of the key benefits of a Scottish holiday.
Chris Greenwood, VisitScotland Senior Tourism Insight Manager, said: "Post-lockdown, there will be a focus on improving our well-being and going on holiday or attending an event will prove popular ways to do that – when restrictions allow.

"Our research has shown that protecting mental health, and a need for change and connection, are key motivators for holidaying in Scotland. An overall emotional experience is critical for today's visitors and is a powerful factor when choosing where to travel. Scotland, with its combination of nature, history and welcoming spirit ticks all the boxes when it comes to providing a sense of connection and enrichment."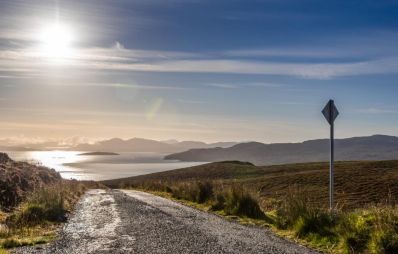 Isle of Raasay, North West Scotland © VisitScotland / Airborne Lens
Janet Redler, Chief Executive of Janet Redler Travel & Tourism, added: "We all know just how important holidays can be for our health, and VisitScotland's latest research backs this up.
"The past year has had a huge impact on people's well-being and even just having a vacation to look forward to as we start to come out of the pandemic can make us feel happier. Scotland offers the perfect chance to connect with nature, find your own space, enjoy vast unspoilt landscapes and take life at a different pace."
If you or your group would like to enjoy a tailor-made tour of Scotland, when we can all travel safely again, please do contact our friendly team today to start planning your dream itinerary. As well as walking tours for all ages and action-packed adventure tours, we offer independent self-drive tours and driver-guided tours.