Cadw, the Welsh Government's historic environment service, is running its annual Open Doors festival online this year, giving people the chance to explore 10 spectacular Welsh sites including Neolithic tombs, castles, abbeys and ironworks.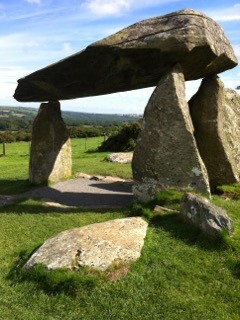 Pentre Ifan Neolithic Burial Chamber
Normally each year, Cadw offers visitors free entry to hundreds of historic monuments, museums and landmarks during the month of September but, as a result of coronavirus, this year's physical event has been cancelled. Determined to offer an alternative way for people across the world to engage with Wales's built heritage, Cadw has launched a virtual version instead.
Running throughout September, Cadw's Open Doors Online festival will enable thousands of people to virtually explore and discover ten of Cadw's most spectacular historic sites, including Wales's iconic fairytale castle, Castell Coch, and UNESCO World Heritage Site, Harlech Castle.
From interactive, virtual site tours to immersive, panoramic experiences, the free online festival is being hosted on Cadw's website and social media channels, with members of the public invited to access each digital experience on desktop computers, tablets, mobile phones or through the use of virtual reality headsets.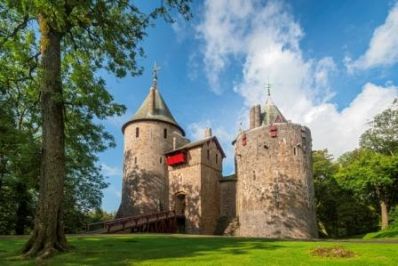 Castell Coch in South Wales © Hawlfraint y Goron / © Crown copyright (2019) Cymru Wales
Cadw works to protect the historic buildings and structures, the landscapes and heritage sites of Wales, so that the public can visit them, enjoy them and understand their significance. The online festival has been created by Cardiff-based virtual reality experts 4Pi Productions using 360° photography and scanning technology, which allows users to control their journey around each virtual monument or historic site.
The festival's digital experiences are being released weekly during September, following four themes: Neolithic Tombs (1 – 6 September), Castles of the South (7 – 13 September), Abbeys and Ironworks (14 – 20 September) and Castles of the North (21 – 30 September). The experiences are then available to enjoy online from these dates.
Those who tune into the digital celebration will be able to virtually experience a wide range of historical monuments, including the Neolithic sites Bryn Celli Ddu and Pentre Ifan and an array of medieval monuments — from Raglan Castle and Tintern Abbey in the south, to Valle Crucis Abbey and Castell y Bere in the north.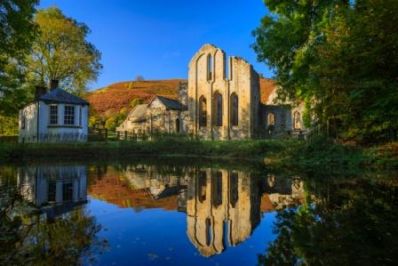 Valle Crucis Abbey in North Wales © Hawlfraint y Goron / © Crown copyright (2019) Cymru Wales
Although some staffed Cadw sites have now re-opened, visitor capacities are limited and many properties remain closed, pending the installation of new health and safety measures. In order to avoid these on-site limitations, and for people all over the world who are as yet unable to travel to Wales, Open Doors Online offer an alternative, digital way to engage with Welsh heritage this September.
Janet Redler, Chief Executive of Janet Redler Travel & Tourism, said: "This exciting online festival provides a perfect opportunity for people all over the world to find out about and enjoy some of Wales's most iconic landmarks. While a number of Cadw sites have reopened, many are still closed, so this is certainly the next best alternative to visiting in person!"
Further information and the full schedule for Cadw's Open Doors Online festival is available on the Cadw website.
If you or your group would like to plan a tailor-made tour of Wales in 2021, including visits to some of the country's many wonderful historic landmarks, please do contact our friendly team today.