The Tower of London has been named as the best rated landmark in the UK in the Travellers' Choice Awards for Landmarks, announced by the travel planning and booking site, TripAdvisor.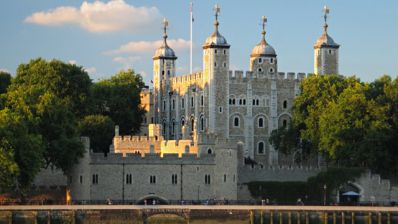 Tower of London
The UNESCO World Heritage Site and home of the Crown Jewels, beat last year's winner, Big Ben, to claim the top spot. The historic London landmark has also been named the ninth best-rated landmark in Europe and jumped to 15th in the world – despite not making the world's top 25 list, last year.
This year, in the world list, the Tower of London is honoured alongside the likes of Prague's Old Town Square and Corcovado Christ the Redeemer in Rio de Janeiro, while ranking above the likes of Athens' Acropolis, Burj Khalifa in Dubai and the Great Wall of China.
Second place in the UK goes to London's iconic Tower Bridge, while last year's winner, Big Ben, dropped to third, as the world-famous clock remains silent during preservation works.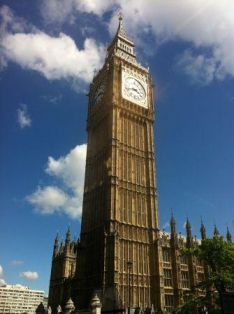 Big Ben
Laura Citron, CEO London & Partners, the Mayor of London's official promotional agency for the capital said: "London's iconic landmarks continue to attract and captivate visitors of all ages from all over the world and we are delighted that they have been rated so highly by TripAdvisor travellers.
"The Tower of London is a very special jewel in London's crown so it's great to see the historic palace at number one nearly 1000 years on!"
Other London landmarks in the top ten include Westminster Abbey in sixth place, Buckingham Palace in ninth place and St Paul's Cathedral in tenth place.
Travellers' Choice Landmarks awards honour top landmarks worldwide based on the millions of valuable reviews and opinions from TripAdvisor travellers. Award winners were determined using an algorithm that took into account the quantity and quality of reviews for landmarks worldwide, gathered over a 12-month period.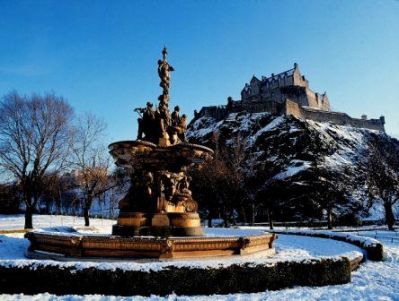 Edinburgh Castle
The UK top ten is completed by Edinburgh Castle in fourth place, the Royal Yacht Britannia – also in Edinburgh – in fifth place, the Roman Baths in the historic town of Bath at number seven and The Cavern Club in Liverpool at number eight.
Janet Redler, Chief Executive of Janet Redler Travel & Tourism, added: "This year's top ten shows once again the popularity of London, one of the world's greatest cities. However, the recognition for landmarks outside the capital, such as the world-famous Cavern Club in Liverpool and the Royal Yacht in Edinburgh, demonstrates the diversity of fascinating visitor attractions this country has to offer which really should be included on a tour of the UK."
If you or your group would like to enjoy a tailor-made tour of London and the UK, please do contact our friendly team today.