A series of new podcasts from VisitScotland will whet the appetite of all those dreaming of a vacation in Scotland, as expert tour guides reveal Scotland's history through captivating stories and tales.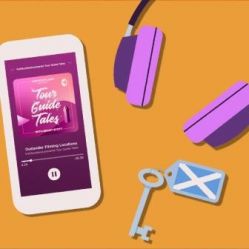 Scotland is known as a land of fascinating tales and VisitScotland – Scotland's national tourism organisation – is taking stories from tour guides across the country directly to listeners with their new Tour Guide Tales podcast.
Each episode brings out the incredibly rich history found only in Scotland from those who know and tell it best – the country's tour guides. These born storytellers recount their personal experiences and reveal some secret tales relating to special places in Scotland.
Each podcast features a different tour guide sharing their expert knowledge on locations or an attraction local to them. Episodes will include stories relating to Blair Castle in Perthshire, Skail House in Orkney, the National Wallace Monument, Glasgow Central Station, locations used in the Outlander TV series, and sites of Edinburgh's haunted past.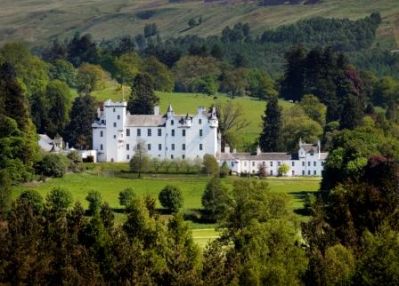 Blair Castle in Perthshire © VisitScotland / Paul Tomkins
Ten new podcasts are being released over the course of a nine-week period in August and September 2020 on all major podcast platforms.
Coinciding with 2020 as Scotland's Year of Coasts and Waters, several episodes feature tales about coastlines and waterways, including the Scottish Maritime Museum in Irvine, Kilmartin Glen, Sumburgh Head and Lighthouse in Shetland and Magaidh Smith from the Outer Hebrides who offers up tales of the sea and wildlife associated with her homeland.
Tour Guide Tales is VisitScotland's latest digital initiative to connect people all over the world with Scotland, along with other activities such as Sketching Scotland and Stargazing in Scotland. Now the tourism industry has begun to reopen, it is hoped these initiatives will not only entertain, but also encourage people to plan their visit to explore what Scotland has to offer.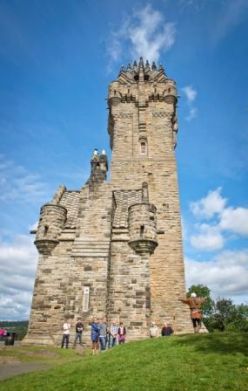 National Wallace Monument in Stirling © VisitScotland / Kenny Lam
Eva Kwiecinska, Senior Marketing Manager at VisitScotland, said: "The concept of Tour Guide Tales is simple - to share fascinating, entertaining and sometimes unexpected stories from some of Scotland's most enthralling tour guides. For those who might not be able to travel right now, it's a chance to capture that wee bit of Scotland from home."
Janet Redler, Chief Executive of Janet Redler Travel & Tourism, added: "This wonderful series of podcasts brings to life some of Scotland's leading attractions, as well as some lesser known ones, helping to spark the imagination of all of us who love Scotland. It's like having your own private guided tour!
"While many of our overseas clients are not yet able to visit the UK, projects like this help people to enjoy Scotland wherever they are in the world and will inspire many of us to visit when we can in future."
The new podcast series builds on a film version of Tour Guide Tales which was launched last year, featuring videos of tour guides from across the country including Aberdeen Art Gallery, Hawick Cashmere and Falkland Palace, with the full series available on VisitScotland's YouTube channel.
The Tour Guide Tales podcast is available on all major podcast apps, or listen online at visitscotland.com.
If the podcasts inspire you or your group to visit Scotland, please do contact our friendly team today and we can put together the perfect tailor-made tour for you, which meets all your needs and interests.