There are lots of events and activities taking place in 2022 along the Great West Way, the popular touring route which follows 500 miles of navigable routes through idyllic countryside, quaint villages and ancient towns between London and Bristol in the west of England. Here are just some of the highlights!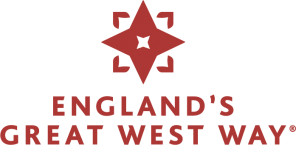 Events and exhibitions
Shrouded in mystery and steeped in legend, Stonehenge is a prehistoric monument of unique global importance. From 17 February to 17 July 2022, The British Museum in London, in partnership with Wiltshire Museum and English Heritage, will host The World of Stonehenge - the UK's first ever major exhibition on the history and mystery of Stonehenge. There has never been a better time to enjoy a tailor-made package with a visit to Stonehenge, Wiltshire Museum and The British Museum!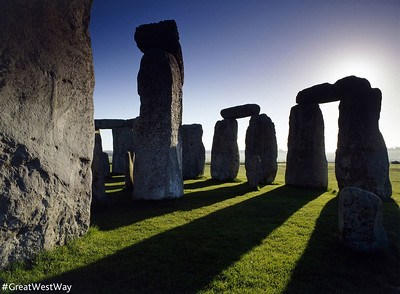 Stonehenge © greatwestway.co.uk
A hotly-anticipated Thomas Hardy Exhibition takes place at Wessex Museums from 28 May to 30 October 2022. There will be four fascinating exhibitions on 'Hardy's Wessex' – the largest collection of Thomas Hardy memorabilia ever displayed at one time. These major exhibitions will take place across four venues, Wiltshire Museum situated on the Great West Way, and a short detour off the route in Dorset, Poole and Salisbury Museums.
The 2022 Bristol Harbour Festival is from 15 to 17 July 2022, and marks the 50th anniversary of this highly popular event. Visitors can expect a unique mix of music, maritime fun and markets based around Bristol's historic and beautiful harbourside with live performances, family entertainment, circus acts, children's events, street food and market stalls, as well as hundreds of sailing ships in the harbour.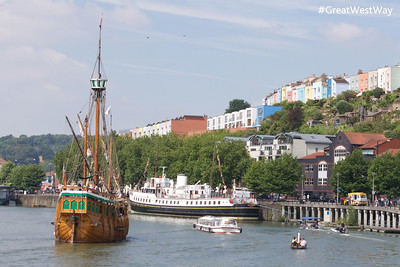 Bristol Harbour Festival © greatwestway.co.uk
The United Kingdom will come together as a nation over a four-day Bank Holiday weekend, from Thursday 2 - Sunday 5 June 2022, to celebrate the Queen's Platinum Jubilee, celebrating her 70-year reign. Events will be taking place all along the Great West Way so now is the perfect time to plan your own Royal Connections journey, including a visit to magnificent Windsor Castle.
New attractions
Bath's new World Heritage Centre will open in spring 2022 with free access for all. It will inspire and amaze visitors with its imaginative interpretation that explains why the UNESCO World Heritage City of Bath is so special.
Learn about the history of Trowbridge's world-famous woollen cloth at the reopened Trowbridge Museum. It now offers much more for visitors, with the chance to explore 1,000 years of the town's history.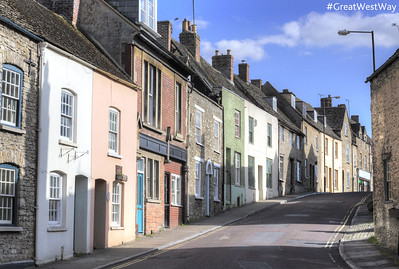 Pretty Malmesbury will mark its turbulent past in 2022 © greatwestway.co.uk
Malmesbury marks the 350th year anniversary of the Trial of the Malmesbury Witches, and the town will be introducing a new multimedia trail telling this true story of turmoil, allegations and terrible punishments.
Enjoy biscuit-focused tours and events in 2022, as the town of Reading celebrates the 200th anniversary of its biscuit making history. In 1822 Thomas Huntley opened his first shop in the town and Huntley & Palmers went on to become one of the world's largest biscuit manufacturers.
As seen on screen
Season two of Bridgerton will be available on Netflix in 2022. Much of Bridgerton was filmed on the Great West Way, and there are many visitors who have been inspired and intrigued by the TV series' portrayal of extravagant Regency-period high society. Visit the beautiful filming locations used as backdrops for the show, including incredible historic houses and charming cities like Bath, which were used to bring the Bridgerton story to life.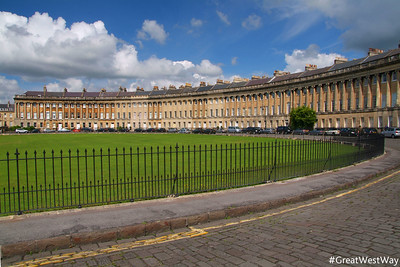 The Royal Crescent in Bath features in Bridgerton © greatwestway.co.uk
In spring 2022, Jane Austen's Persuasion with Dakota Johnson is due to air. Bath, in addition to London and Reading, is a popular destination to discover Jane Austen filming locations along the Great West Way. 
Janet Redler Travel & Tourism is proud to be a Great West Way Official Tour Operator, and if you or your group would like to enjoy a tailor-made tour of this fabulous part of England, perhaps including visits to some of the events and activities mentioned above, please do contact our friendly team today.