A very happy Thanksgiving to all our American clients and friends and thank you to everyone who has booked with us in 2019.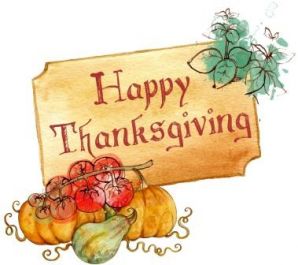 2019 has been another busy year for us, as we have welcomed more clients than ever from the USA, Canada and elsewhere in the world. We have organised a number of large group tours as well as many individual and family visits to the UK and Ireland.
Our most popular tours this year have proved to be Garden Tours, Food and Wine Tours and Opera Tours. We also organised a major Choir Tour of England and Scotland in the summer. A number of other groups have enjoyed Wales and Welsh heritage, discovering Ireland and exploring the ever-popular south west of England.
One of our specialities is Pilgrimages and Religious Tours, and in the spring we were delighted to organise a Pilgrimage along the awe-inspiring St Cuthbert's Way, which straddles the border of Scotland and England, for an intrepid church group from California.
We pride ourselves on our knowledge of the UK and Ireland. As a specialist Destination Management Company and Tour Operator, we can create personalised travel itineraries to meet your – or your clients' – needs, from your preferred airports.
Nobody says it quite like our clients and the glowing testimonials we receive each year from those who travel with us inspire us to deliver ever higher standards.
Our clients continue to use Janet Redler Travel & Tourism because of the lengths we go to ensure that their requirements are not only met but exceeded; redefining standards for customised tours. Whether that means organising different activities for people within your family or small group, or thinking of every last detail for larger groups, it's all in a day's work for our team. We are as flexible as you need us to be.
So, if you're looking for a tailor-made tour of England, Ireland, Scotland or Wales – please do get in touch, and if you would like to keep up to date with our latest news, then follow us on Instagram, Facebook, Twitter or LinkedIn.
We hope you enjoy the holiday season!
With very best wishes from Janet, Nick and the team