We were delighted to welcome a small group of Swedish garden enthusiasts on an exclusive tailor-made tour of some of the garden gems of England and Wales.
Our Swedish group enjoying the autumn sunshine at Kiftsgate Court Gardens
First stop on the six day tour was Powis Castle and Garden near Welshpool in Powys, mid-Wales. Powis is one of the few baroque gardens to have survived almost intact since the 1680s and is laid out beneath the spectacular castle.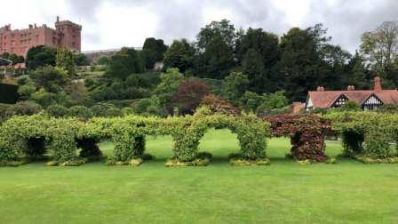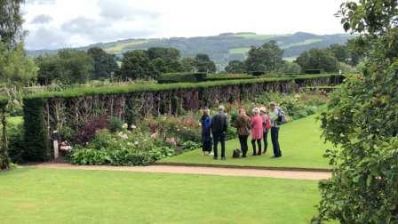 Our Swedish visitors discovering the delights of Powis Castle
Back in England, our group made the short journey to Herefordshire for a visit to the exquisite gardens at Brockhampton Cottage.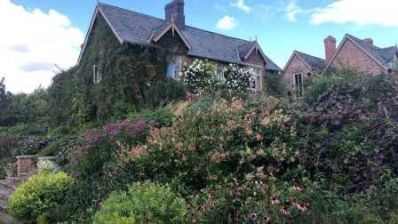 Created from scratch in 1999 by the owners Peter and Ravida Clay and designer Tom Stuart-Smith, this beautiful hilltop garden near Hereford looks south and west over miles of unspoilt countryside. On one side there is a woodland garden and wildflower meadow, on the other, a perry pear orchard and in the valley below, a lake, stream and arboretum.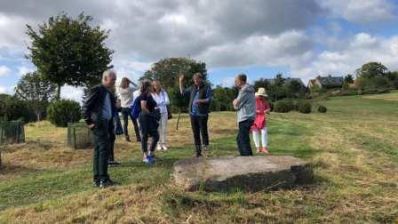 In Worcestershire, our group enjoyed a traditional pub lunch at The Fleece Inn, a 15th century inn on the edge of the picturesque Costwold Hills, which is famous for its delicious homemade pies.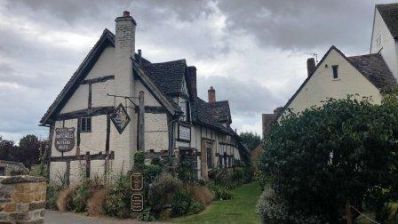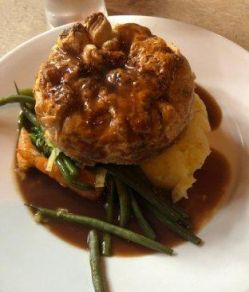 Kiftsgate Court Gardens is situated above the village of Mickleton in the county of Gloucestershire, England, in the far north of the county close to the county border with both Worcestershire and Warwickshire. The gardens, famed for their roses, are the creation of three generations of women gardeners.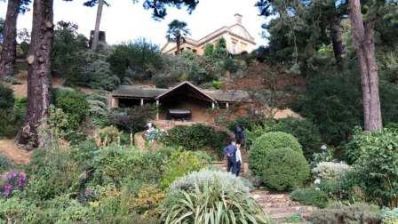 The whistle-stop tour brought our enthusiasts to the last garden of their visit, Broughton Grange Gardens in Oxfordshire.
Broughton Grange Gardens are set in over 400 acres of undulating north Oxfordshire countryside. They are one of the finest garden creations of the 21st century and the centrepiece is an impressive three-terraced walled garden created by Chelsea gold medal-winning designer Tom Stuart-Smith.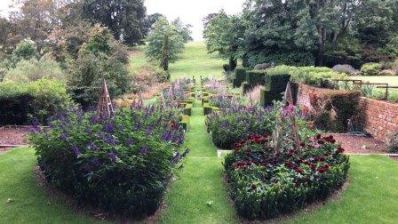 There are many other areas to see including a stumpery, woodland garden, knot garden, wildflower meadows, water meadow, parterre and rose garden, long borders and a large arboretum full of interesting trees.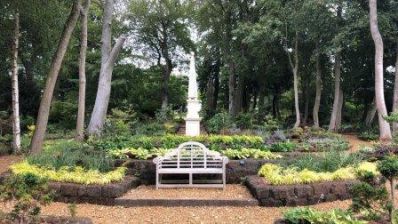 Our Swedish visitors thoroughly enjoyed their tour and heaped praise on guide Neil. Some of the comments included: "Thank you for making our trip the best!" and "Thank you Neil for some wonderful days and co-operation".
One of our garden tours can take in as many of the gardens of Britain as you would like, from majestic country estates to small cottage gardens. From the dramatic vistas of Stowe - one of 'Capability' Brown's masterpieces - to the quirky 'arts and crafts' style of Plas Brondanw in North Wales, there is a garden for everyone. To find out more and to arrange a tailor-made garden tour for you or your group, please do contact our friendly team today.