Janet Redler Travel & Tourism specialises in tailor made tours of the UK and Ireland for visitors from overseas, and we have recently added new pages to our website about discovering Roman Britain and following in the footsteps of the legendary King Arthur.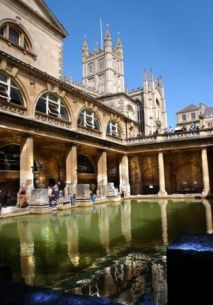 Roman Baths with Bath Abbey © VisitEngland/BathTourismPlus
With over 30 years' experience of organising tours for groups, individuals and travel agents, Janet Redler Travel & Tourism is well-placed to put together the perfect itinerary for a heritage tour of the UK and Ireland.
Whether you are looking to explore the Roman history of Britain, follow in the footsteps of King Arthur or would like to discover more about another period of British or Irish history, we are happy to work with you to create your perfect trip and to put together a unique vacation that meets your needs.
A tailor-made tour of Roman Britain with Janet Redler Travel & Tourism will take in the most significant Roman sites and treasures. Britain is well known for its wealth of Roman remains and artefacts, which date back to the beginning of the first millennium AD, when Roman legions crossed the English Channel to occupy the country. Explore the well-preserved Roman baths of Aquae Sulis (now the city of Bath) or walk the length of Hadrian's Wall near the Scottish border. Discover what it was like to be a soldier in a Roman fort or find out more about life at home in a Roman villa. 
King Arthur is one of Britain's greatest legendary figures, with his origins lost in the mists of time. The mythical king, who many think could have been a real person, is associated with numerous landmarks across the country. On a tailor made tour with Janet Redler Travel & Tourism you will visit the most significant locations linked to Arthurian legend, from spectacular Tintagel Castle in Cornwall, where King Arthur is said to have been born, to mystical Glastonbury in Somerset, which is reputed to be the famous island of Avalon.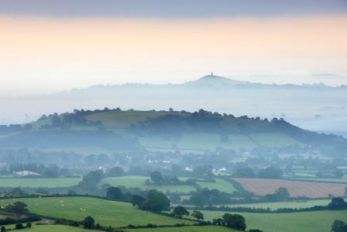 Landscape around Glastonbury © VisitBritain / Stephen Spraggon
Chief Executive Janet Redler explains: "Whatever era of history that interests you or your group, whether that is ancient Britain, its myths and legends, kings and queens, or the more recent past, we can create the perfect itinerary. Visit historic cities and famous castles or admire ancient archaeological sites, majestic museums and sumptuous palaces on one of our luxury tailor made tours of the UK and Ireland."
If you or your group would like to find out more about organising a history or heritage tour of the UK and Ireland, or if you would like to find out more about our range of special interest tours, please do contact our friendly team today.