Shakespeare's England, the organisation responsible for promoting the popular tourist destinations of Stratford-upon-Avon and South Warwickshire, has been playing host to a special advent calendar on its Instagram page.
As well as spreading some festive cheer in the run up to Christmas, the advent calendar is helping to showcase the area and local businesses to visitors and potential visitors from all over the world.
Every day, visitors to the Instagram page can open the latest window on the calendar to see a fun photo or video of some of the many things visitors to the area can enjoy. There are also a number of competitions and giveaways for people to enter.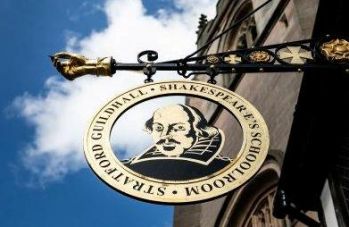 William Shakespeare © Sara Beaumont Photography
Helen Peters, Chief Executive of Shakespeare's England, said that the advent calendar is designed to spread a little bit of Christmas cheer at the end of a difficult year.
"It's been an extremely tough year for everyone both personally and professionally, and so we thought we would do something where people can have a little bit of fun. Each day we will be opening a door on our Instagram page where there will be some fantastic photos showcasing the area and Shakespeare's England members. There may also be a special treat that people could be in with a chance of winning.
"It is just a nice way of doing something for the festive season and keeping in people's minds some of the amazing attractions that are on their doorstep. Our members need our support more than ever and will continue to do so throughout 2021, so this is the chance to celebrate them and encourage all to visit once it is safe to do so.
"To get involved, all people have to do is follow our Shakespeare's England Instagram page and daily posts and see what is behind the calendar doors."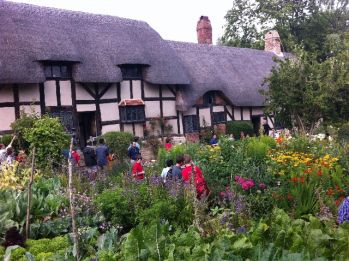 Anne Hathaway's Cottage in Warwickshire, England
Janet Redler, Chief Executive of Janet Redler Travel & Tourism, said: "This is a superb idea for Christmas, in a year when we have been unable to travel as much as any of us would have liked. Not only is it great fun, but it's a wonderful way of finding out more about South Warwickshire and its wonderful towns, including Shakespeare's Stratford-upon-Avon, Warwick with its majestic castle and the Georgian town of Leamington Spa.
"This is a wonderful part of central England, with a fascinating history, great cultural activities and lovely countryside, and I am sure the calendar will help to whet people's appetites for a visit when we can all travel normally once again."
If you or your group would like to enjoy a tailor-made tour of Shakespeare's England, please do contact our friendly team today, and to follow Janet Redler Travel & Tourism on Instagram click here.