We would like to wish all our clients, partners and friends the very best for the holidays and a happy 2018!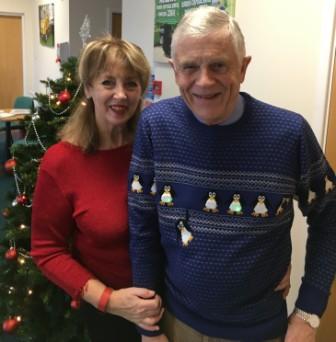 Janet Redler and Nick Bardsley
We would like to give a huge thank you to everyone who has worked with us this year – we appreciate all your support and we have enjoyed working with you. Thanks to you and all our clients, we have enjoyed a spectacular 12 months. We really value your business and we look forward to working with you in 2018 and beyond.
Next year is shaping up to be another exciting one for Janet Redler Travel & Tourism, so if you're looking for inbound tailor-made tours or destination management (DMC) services in the UK and Ireland, please do get in touch - we know what makes travel special!
Whether you are looking for an intimate tour for a couple, or large group travel, we can help. Whether you want to explore family history in Scotland, follow in the footsteps of the Royal Family in London, enjoy the spectacular landscapes of Wales or discover the wild Atlantic coast of Ireland, we can arrange this. And if you are looking for experts on the ground here in the UK and Ireland, with our unrivalled local knowledge we can deliver the DMC services you need.
Please do take a look around our website to find out more about what we offer, and if you can't see what you're looking for, please do feel free to contact us. You can keep up to date with all our latest news by following us on Facebook, Twitter, Instagram or LinkedIn.
 
We hope you enjoy the holiday season and have a healthy and prosperous New Year.
 
With very best wishes from Janet, Nick and the team