A global marketing campaign has been launched by Scotland's national tourism body VisitScotland to keep Scotland front of mind for potential visitors as they make their future travel plans.
Scotland is Calling is aimed specifically at overseas visitors who, research suggests, spend longer planning and researching their trips. It forms a strategically timed global roll-out to key markets to support the long-term recovery of the country's tourism and events industry from the impacts of COVID-19 and subsequent restrictions.
The campaign aims to appeal to the hearts and minds of future visitors, inviting them to enjoy Scotland's world class food and drink, events, film and culture. Targeted consumer content will feature on digital channels, social media and through publishing partnerships. VisitScotland will also engage with travel media through educational activity to help industry develop sustainable and responsible travel itineraries.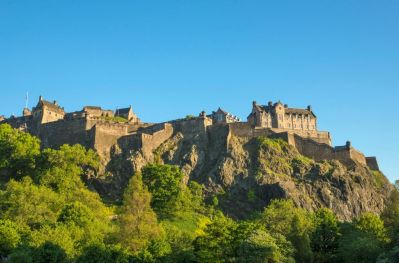 Edinburgh Castle, which features in the video © VisitScotland / Kenny Lam
The sector has been devastated by the pandemic, particularly by the loss of income from international markets, including North America and Europe. On average US visitors spend four times more than UK visitors, with European visitors spending twice as much.
In 2019, prior to the pandemic, Scotland welcomed 3.5 million overnight international visits which generated 43% of the total tourism spend that year. Re-engaging with international visitors aims to benefit Scotland's vital tourism sector once more.
As part of Scotland is Calling, a new Inbound Operator and Marketing Fund has been launched to support Scottish-based Tour Operators and Destination Management Companies (DMCs) working internationally to develop and market new responsible tourism itineraries.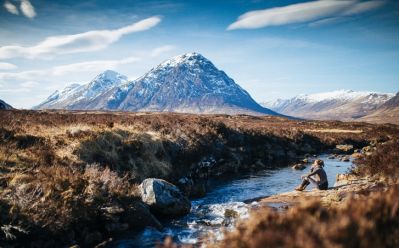 Get away from it all in the Scottish Highlands © VisitBritain / Arianna Petrovan
The £6.5 million marketing campaign, coupled with the £1.5 million fund, supports Scotland's brand positioning as a welcoming, inclusive and progressive nation with content telling Scotland's story as a responsible destination where you can slow down, re-charge, escape and enjoy immersive and sustainable tourism experiences.
Ivan McKee, Tourism Minister in the Scottish Government, said: "Scotland is one of the world's leading tourism destinations and we want it to remain one of the top destinations for visitors from across the world.
"This funding follows the recommendations from the Tourism Recovery Taskforce and will ensure our tourism businesses that would normally rely on international visitors are ready to welcome guests back to Scotland. We have so much to offer, from crystal clear blue waters and white sands to rolling hills and bustling cities. There is something for everyone and we want visitors to start thinking about and planning their trips to Scotland when the time is right."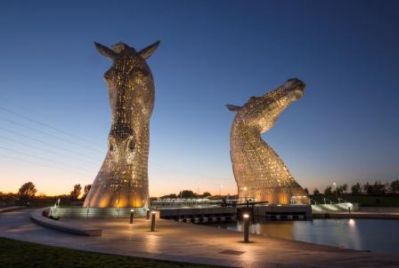 The iconic Kelpies near Falkirk © VisitScotland / Kenny Lam
Janet Redler, Chief Executive of Janet Redler Travel & Tourism, added: "We are gearing up to return to Scotland with a number of our tours next year, following a successful, if limited, programme in 2021. We are seeing a growing interest in travel to Scotland once again and this new campaign will help to remind people all over the world just how much there is to see and do in this fabulous country and why it is well worth visiting."
If you or your group would like to enjoy a tailor-made tour of Scotland in 2022, please do contact our friendly team today and we will put together the perfect itinerary for you!