In a new initiative for 2020, Janet Redler Travel & Tourism has invited EuroWales Golf Vacations to design unique golf tours of Wales for its clients.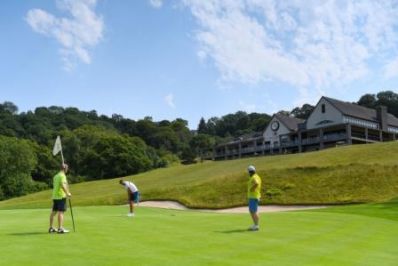 The Celtic Manor Resort, Crown Copyright Visit Wales
EuroWales has been involved in arranging bespoke golf tours for over 25 years and, while featuring courses of outstanding character in all corners of the British Isles, EuroWales remains the leading Wales golf specialist.
In the last decade, Welsh golf has come of age. In 2010 Wales first hosted the Ryder Cup at The Celtic Manor Resort and, since then, the Royal Porthcawl Golf Club has twice hosted the Senior Open Championship.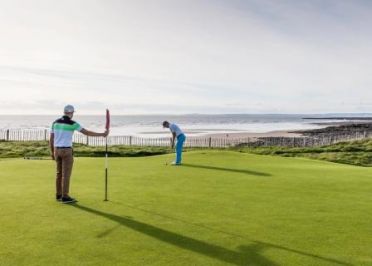 Royal Porthcawl Golf Club, Crown Copyright Visit Wales
Emyr Griffith of EuroWales Golf Vacations said: "Players everywhere have woken up to the world-class golf on offer throughout Wales, which has been branded 'golf as it should be', that is golf played in an unhurried, friendly spirit on scenic, welcoming courses. Friendly matches with local club members are very popular and are one of many special features that can be included on our tours, if of interest to the client."
All of our golf tours are tailored-made for individuals or groups and, in addition to ourWales tours, can also be arranged in England, Scotland, Ireland and continental Europe.
Janet Redler, Chief Executive of Janet Redler Travel & Tourism, added: "Although we have offered golf tours for a number of years, our link-up with EuroWales will bring a whole new level of experience and expertise to our tailor-made Welsh golf tours. It will also strengthen our golf offering across the UK, Ireland and in other parts of Europe, helping to ensure that our individually designed golf tours remain second to none."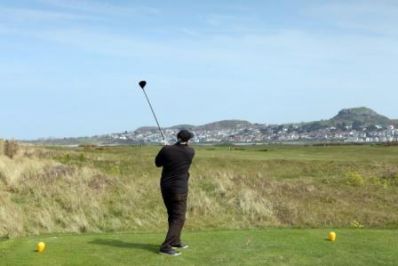 Conwy Golf Club in North Wales, Crown Copyright Visit Wales
Sample golf tours of Wales are available, ranging from 'South Wales Spectacular' (5 days, 4 nights and 4 rounds of golf), to 'North Wales Taster' (6 days, 5 nights and 5 rounds of golf), and the most popular 'Six of the Best' (8 days, 7 nights and 6 rounds of golf), which features the best golf courses in Wales.
Click here to find out more about our golf tours or contact our friendly team to discuss your requirements and for a quotation.