The National Trust, Europe's largest conservation charity, is celebrating the 125th anniversary of its first land acquisition at Dinas Oleu in North Wales by offering those of us who are isolating a chance to enjoy stunning spring images of the landscape.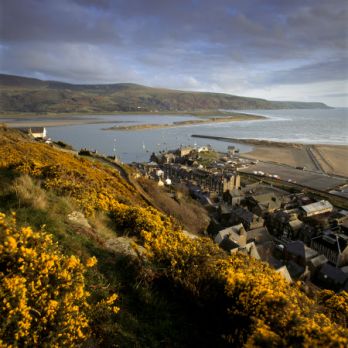 Dinas Oleu © National Trust Images / Joe Cornish
The five-acre parcel of land on the hillside above Barmouth in North West Wales, with views over the spectacular Llyn Peninsula, was gifted to the National Trust on 29 March 1895 by philanthropist Fanny Talbot.
But despite having closed its houses, shops, cafes, parks, gardens and car parks, to help in the UK's fight against coronavirus, the conservation charity is offering people the chance to still enjoy the landscape with a new set of stunning images, showing the arrival of spring at Dinas Oleu.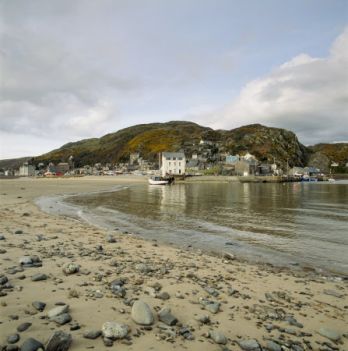 Dinas Oleu seen from Barmouth beach © National Trust Images / Joe Cornish
The National Trust is Europe's largest conservation charity and today looks after more than 250,000 hectares of countryside, 780 miles of coastline and hundreds of special places across England, Wales and Northern Ireland. It was set up in 1895 by Octavia Hill, Robert Hunter and Hardwicke Rawnsley to preserve the UK's historical and natural places. Their aim was not only to save important sites, but to open them up for everyone to enjoy.
Hilary McGrady, Director General of the National Trust says: "The Trust was founded 125 years ago for the benefit of the nation – with our founders particularly wanting to ensure everyone had access to beauty and nature.
"In light of current circumstances, the same is true today and we want to honour our mission by doing everything that we can to bring nature, beauty and history to your homes in the coming weeks, starting with Dinas Oleu and where it all began.
"Over the coming weeks our digital platforms - social media feeds, website, podcasts and video - will become even more important, ensuring the places of nature, beauty and history that we care for on behalf of the nation can remain open for business virtually while we are temporarily closed.
"We hope this will help people connect with nature wherever they are and to find moments of joy in the world around them. We will be providing rich content and staying in touch with our members and followers throughout this time."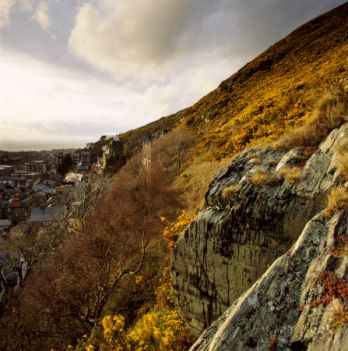 Dinas Oleu © National Trust Images / Joe Cornish
The Royal Oak Foundation is the American membership affiliate of the National Trust of England, Wales and Northern Ireland and provides free admission to National Trust properties. Royal Oak members enjoy unlimited access to over 350 historic sites as well as 610,000 acres of countryside and over 775 miles of coastline.
Find out more about Dinas Oleu – as well as the many other sites owned and managed by the National Trust – on their website.
If you or your group would like to enjoy a tailor-made tour of the United Kingdom, including visits to a selection of National Trust properties which suit your interests – from stately homes to landscaped gardens, and from spectacular coastal estates to sites of special scientific interest – please do contact our friendly team today.