The National Trust has announced that from Wednesday 3 June it will begin a phased reopening of some of its gardens and parklands in England and Northern Ireland.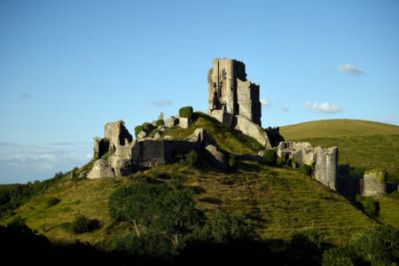 Corfe Castle in Dorset reopens on 3 June © National Trust Images/John Millar
The reopening comes after the UK government updated its advice on ticketed garden venues, confirming that people in England can now visit gardens and land maintained for public use. And in Northern Ireland, the Executive permitted the reopening of outdoor spaces as part of step one in its Pathway to Recovery Plan.
The National Trust is the biggest conservation charity in Europe and manages over 350 historic sites of outstanding interest and importance as well as 610,000 acres of countryside and over 775 miles of coastline in England, Wales and Northern Ireland.
People will need to book their visits in advance on National Trust property webpages, in order to limit visitor numbers and maintain public safety. Admission is free for National Trust (and Royal Oak) members, but other visitors will need to pay.
Visitors arriving at reopened properties by car will be asked to show pre-booked tickets through their vehicle window before parking. Those arriving on foot will have bookings checked by a small team of staff who will adhere to social distancing.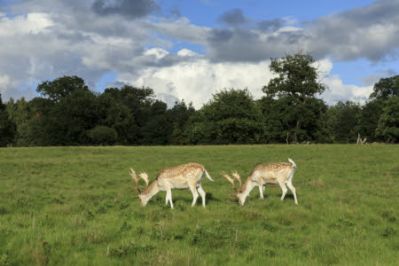 Deer grazing at Attingham Park in Shropshire © National Trust Images/John Miller
Most of the Trust's countryside and coastal car parks are now open, but car parks with a risk of high demand may need to be closed, and some may need to be booked in advance.
All the Trust's houses, shops, holiday cottages and campsites remain closed in line with UK Government guidelines. All car parks and properties in Wales remain closed in line with Welsh Government guidance.
Director General Hilary McGrady said: "We want to provide safe, local, welcoming spaces for people, and wherever possible we will open our gardens and parks, and coast and countryside car parks.
"The fresh air, bird song, big skies and open spaces people have missed will be there, but things will be very different, particularly at first. We want to thank people for their patience and support while we gradually begin reopening and welcoming our visitors."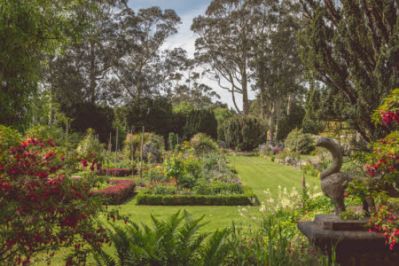 The garden at Mount Stewart in Northern Ireland © National Trust Images/Christopher Heaney
A National Trust spokesperson added: "We've made careful decisions about which gardens and parklands can open, and we have limited their capacity to ensure everyone can adhere to social distancing to maintain the safety of our visitors, staff and volunteers, which remains our top priority.
  
"We are so thankful that our members and supporters have stood by us as we work through these unprecedented times, and we ask for their continued support as we make this gradual transition a success so we can get back to offering nature, beauty and history for everyone."
Janet Redler, Chief Executive of Janet Redler Travel & Tourism, said: "It is great news that, in line with Government guidelines, the National Trust is able to begin the phased reopening of its parks and gardens. In a sign that restrictions are easing slightly after two months of lockdown, it will be a real boost for people to know that they can visit some of the nation's best loved properties once again."
Click here for the latest information and updates on which National Trust properties and facilities are open.
If you or your group would like to plan a tailor-made tour of the United Kingdom in 2021, when we hope things will be back to normal, including visits to some of the many spectacular National Trust parks and gardens, please do contact our friendly team today.