We're delighted to have been chosen to deliver a very special quilter's tour of Britain, to celebrate the 10th anniversary of the Northcott Stonehenge fabric brand.
We have teamed up with Northcott – an international distributor of cotton printed fabrics – and Isle Inn Tours in the United States to create an exclusive getaway experience.
This once in a lifetime tour will take in the main quilting attractions of the UK as well as the iconic landmarks and museums of London, York, Cardiff and Bath and a private 'behind-the-scenes' tour of Stonehenge.
While this is a tour for enthusiasts, it is also suitable for friends and family of quilters, with ample opportunities for "break out" visits for husbands and partners with other interests.
Quilters will enjoy visiting the Jen Jones Welsh Quilt Centre, the textile collection at the American Museum and the largest European textile collection at Barnard Castle, as well as the world-famous Victoria and Albert Museum, which traces 300 years of quilting history.
The tour will also take in the exquisite Roman town of Bath, the infamous Tower of London and the inspirational Jane Austen Centre, in addition to highlights such as a dinner cruise on the River Thames, a city tour of London and a ghost walk in York.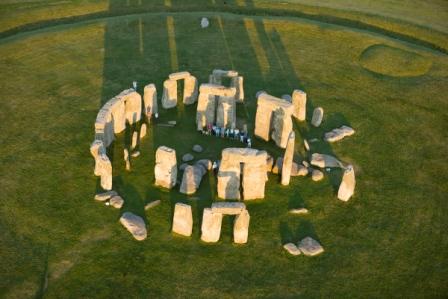 In celebration of the 10th anniversary of the Stonehenge brand, the tour concludes with a private behind-the-scenes visit to the Stonehenge site, one of the world's most famous prehistoric landmarks, allowing our group access within the stone circle itself – a privilege granted to only a select few members of the public each year.
Janet Redler, Chief Executive of Janet Redler Travel & Tourism, said: "We are honoured to have been selected by Northcott to deliver their Stonehenge anniversary tour and we are delighted to be working with them, and Isle Inn Tours in the US, to create a once in a lifetime travel experience, curated especially for quilters."
The tour takes place in June 2020 and Northcott have produced a wonderful video about the tour (above) to whet people's appetites. To find out more and to book click here. But don't wait around as there are only limited places available!
Alternatively, if you or your group would like to enjoy your own tailor-made quilting tour of the UK, please do contact our friendly team today.