The island of Jersey has moved to the next level of its 'safe exit framework' for dealing with Covid-19, which focuses on living safely with the virus and ensuring that islanders and visitors to the island are following public health guidelines.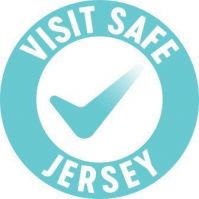 The new measures are a significant step in the enforcement of public health guidelines in Jersey, and are accompanied by a parallel increase in communications and engagement on how to stay safe. Enforcement activity has already started, with health and safety inspectors checking venues for capacity and physical distancing, for example.
Since Jersey's borders opened on 3 July, the island has welcomed back over 30,000 travellers. As visitor volume continues to increase, one of the island's priorities is to ensure a quick and smooth journey through the airport and port.
All passengers arriving in Jersey must complete a registration form before they travel. The form, which can be completed online, must detail all countries visited during the previous 14 days, and visitors will be asked if they are willing to take a PCR Covid-19 test on arrival, or alternatively self-quarantine for 14 days.
Test results should be received within 48 hours and while travellers don't have to isolate while waiting for the results, they must take steps including limiting social contact and limiting time away from their accommodation. Those who receive a negative test result will be able to continue their visit as planned and will be monitored by email or text message by the Jersey Contact Tracing Team for 14 days.
Passenger Services Manager for Ports of Jersey, Maria Le Tiec, said: "We are now in the peak of our holiday season and with more routes now operating, we are of course handling larger numbers of passengers. The testing system has been going very well so far and the feedback has been very positive."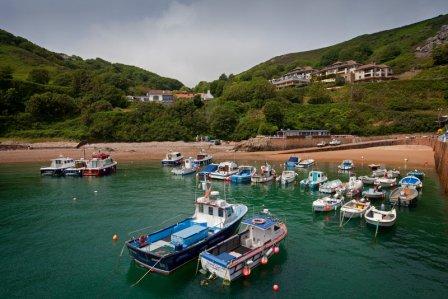 Bonne Nuit, Jersey © VisitBritain / Britain on View
In partnership with The Government of Jersey and Jersey Hospitality Association, Visit Jersey has also recently launched the Visit Safe Charter. This initiative between Jersey's tourism and hospitality industries ensures a united approach, giving islanders and visitors confidence that they can enjoy Jersey safe in the knowledge that robust measures and protocols are in place to combat Covid-19. 
Janet Redler, Chief Executive of Janet Redler Travel & Tourism, added: "It's great to hear that visitor numbers for Jersey are increasing, thanks to the robust measures taken by the authorities there. While there are of course a number of procedures for travellers to the island to follow, it is good to know that people can safely visit Jersey for vacations or business once more."
Visitors to Jersey should of course continue to follow general public health guidance, such as regularly washing hands with sanitising gel, keeping a minimum of one metre from other people and keeping to small social groups wherever possible.
If you or your group would like to enjoy a tailor-made tour of Jersey or the Channel Islands, please do contact our friendly team today and we will put together the perfect itinerary to meet all your needs and interests.