Travel Weekly has named Ireland as the 'best destination in Europe', for the seventh year in a row, at its 18th annual Readers Choice Awards in New York.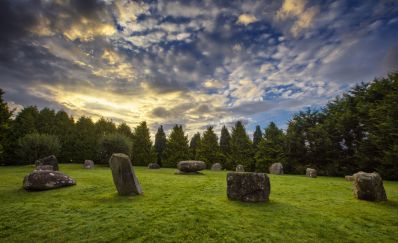 Kenmare Stone Circle in County Kerry © Tourism Ireland
Ireland took the number one spot in the 'best destination in Europe' category, holding off tough competition from England, France, Greece, Italy and Spain. Travel Weekly is the leading weekly newspaper for American travel agents and travel professionals and thousands of its readers voted in the various categories last year.
Welcoming news of the award, Niall Gibbons, Chief Executive of Tourism Ireland, said: "We are delighted that Ireland has been singled out for the seventh year in a row for this prestigious award. At the end of what has been a devastating year for travel and tourism, this accolade is some positive news.
"Our thoughts are with all those people engaged in hospitality at this time. While we face immense uncertainty right now, hope is on the horizon in the form of vaccines. We look forward to a more positive and prosperous year in 2021 and accolades like this really help keep Ireland in the limelight for the right reasons."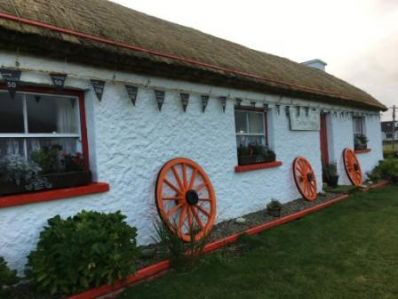 Traditional cottage in Donegal
Tourism Ireland is the organisation responsible for promoting the island of Ireland overseas as a leading holiday destination. In 2019, the island of Ireland welcomed almost 11.3 million overseas visitors, delivering revenue of over €5.8 billion.
Alison Metcalfe, Tourism Ireland's Head of North America, said: "I would like to take this opportunity to thank our travel trade partners across the United States – who continue to play a hugely important role, once this crisis is past and Ireland is open again to overseas visitors.
"Our message for our US travel trade partners is that, when the time is right, we will have everything ready to welcome American visitors back to our shores. We'll be assuring them that tourism companies across the island of Ireland have been implementing all the required new health and safety measures – but will still be ready to deliver a fantastic vacation experience for their clients."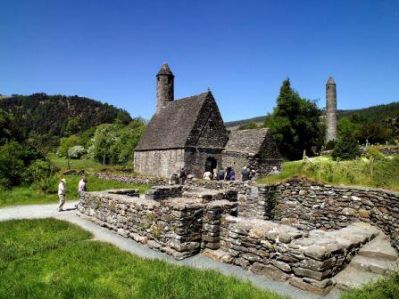 Glendalough in the Wicklow Mountains © Tourism Ireland
The prestigious Readers Choice Awards represent what Travel Weekly's audience of travel advisors considers the best of the best in 79 categories of travel. Although travel was curtailed by the pandemic for much of 2020, winners operated for part of the year (and some continued operations throughout), as well as the months in 2019 that occurred after votes were cast for the previous year's awards. Instead of its traditional gala, this year the awards ceremony went virtual, and key players from across the industry took part.
Arnie Weissmann, Travel Weekly's Editor in Chief, said: "It may have seemed to consumers that travel was paused in 2020, but the industry was very active and focused on making travel safer for today and going forward. And consumers with cabin fever were very much in contact with their travel advisors, exploring travel options and possibilities for future trips."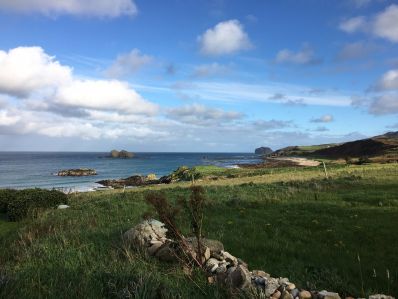 Malin Head on the Wild Atlantic Way
Janet Redler, Chief Executive of Janet Redler Travel & Tourism, added: "It is great to hear that Ireland has yet again been named 'best destination in Europe' by readers of Travel Weekly in the USA. We know ourselves just how popular Ireland is as a visitor destination and we're itching to return with our tours, when the time is right.
"If you were wondering where best to go when international travel gets back to normal, then Ireland should be one of your top choices, as there's so much to see and do. Not only does it offer a more relaxed pace of life outside of the cities, but also a chance to avoid the crowds as you explore the magical landscape."
If you or your group would like to enjoy a tailor-made tour of Ireland later this year or in 2022, when international travel returns to normal, please do contact our friendly team today.