Ireland has been named as the fourth best destination in the world for 'travel experiences' by TripAdvisor, while neighbouring Scotland came fifth.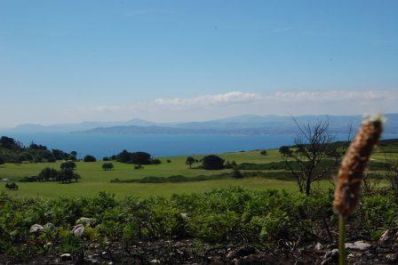 Howth Peninsula, Dublin, Ireland
The popular travel site has unveiled research on the top places in the world for travellers to participate in local tours, activities and experiences, based on the combined average ratings and reviews of its users. 
According to TripAdvisor, "Ireland's scenic landscapes, like a Howth Peninsula Hiking Tour, and cultural experiences, like a Whiskey Tasting Tour of Dublin, propelled the country into the list of top five countries worldwide for experiences, making it also the best country in Europe for travel experiences".

Niall Gibbons, CEO of Tourism Ireland, said: "I'm delighted to see that Ireland has been ranked the fourth best destination in the world for 'travel experiences'. The findings are based on travellers' own experiences on holidays here, so the inclusion of Ireland in this list is particularly good news – helping to give us 'stand-out' in a very competitive international marketplace. The great variety of things to see and do, activities and experiences is one of our unique selling points and makes Ireland such a great choice for a short break or holiday."
Ireland came fourth behind Costa Rica, New Zealand and Vietnam, while Scotland, another popular European tourist destination, came fifth.

Janet Redler, Chief Executive of Janet Redler Travel & Tourism, said: "Ireland is a wonderful place to visit and, as this research highlights, offers so much to do and so many unique, fun experiences. We'd urge anyone who hasn't visited, to put Ireland at the top of their destination list and to enjoy a vacation in this magical place. Scotland, another one of our favourite places, is, of course, also well worth a visit!"
The popularity of Ireland as a leading travel destination is underlined in the latest review of the country's overseas tourism. Official figures for the first half of 2018 confirm growth of 6.7% in overseas visitors to Ireland – 307,000 more arrivals than the record first half of 2017.  
Tourism is the island of Ireland's largest indigenous industry, responsible for more than 4% of GNP in the Republic of Ireland and employing approximately 300,000 people across the island. In 2017, approximately 10.3 million overseas visitors were welcomed to the island of Ireland, delivering revenue of about €5.6 billion.
If you or your group would like to enjoy a tailor-made tour of Ireland, please do contact our friendly team today. Or why not look at visiting both Scotland and Ireland on one of our tours? They're close enough to comfortably combine and we can create the perfect itinerary for you!