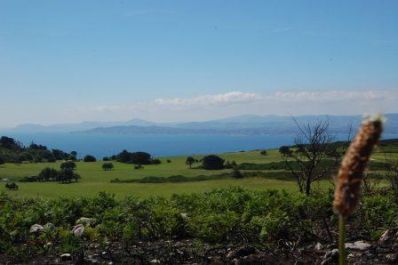 Howth Peninsula, Dublin, Ireland
Ireland was named 'Best Destination: Europe' at the 16th annual Travel Weekly Readers' Choice Awards, beating off tough competition from France, Greece, Italy, Spain and England. Travel Weekly is the leading weekly newspaper for American travel agents and travel professionals and thousands of its readers voted in the various categories. Ireland also won this award in 2014, 2015, 2016 and 2017.
Accepting the award in New York, Alison Metcalfe, Tourism Ireland's Head of North America, said: "We are delighted that Ireland has been singled out for the fifth year in a row for this prestigious award. Travellers nowadays have tremendous choice, which makes it more important than ever for us to ensure the island of Ireland stands out from other destinations – so this award is really good news, coming at the end of another record-breaking year for Irish tourism from the US and as we prepare to kick off another extensive promotional drive in 2019 in this all-important market."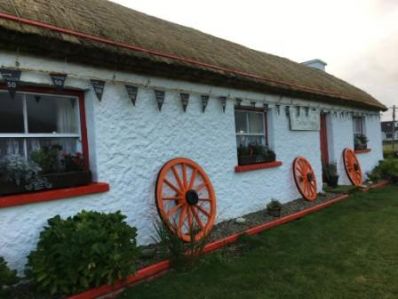 Traditional cottage in Donegal
2018 will be the sixth record year in a row for visitor numbers to the island of Ireland from North America. By the end of 2018, Ireland will have welcomed about 2.06 million American and Canadian visitors (+14%), delivering revenue of €1.85 billion (+14%). Tourism Ireland has undertaken an extensive, very targeted programme of promotions right throughout 2018, building awareness of the island of Ireland as a premier vacation destination. 
Janet Redler, Chief Executive of Janet Redler Travel & Tourism, said: "Ireland remains a hugely popular travel destination for people from all over the world, but especially those from the United States and Canada. Janet Redler Travel & Tourism is proud to arrange customised tours to all parts of the island of Ireland and it's so rewarding when our clients tell us what a wonderful time they have had there. We're looking forward to welcoming many more travellers to Ireland in 2019!"
If you or your group would like to enjoy a tailor-made tour of Ireland, please do contact our friendly team today.